A Proven Approach
For 25 years, GoodWeave has pioneered and innovated a system that harnesses market power through its work with brands and producers. Most recently, the organization has expanded into apparel, home textiles, fashion jewelry, bricks, and tea where its reach and impact continue to grow.  This impact goes beyond numbers as GoodWeave has positively influenced societal norms and corporate practices to eliminate child labor.
The GoodWeave System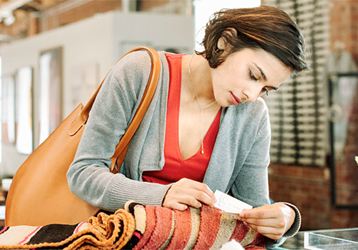 Harness Market Forces
Our system combines the power of consumers and businesses to ignite the engine of social change. In partnership with brands, we're creating a market for goods made without child labor by preventing and rescuing children from lives of bondage, and by distinguishing select products with the GoodWeave label. This relationship with business provides the influence needed to permanently change behavior and practices, making "no child labor" a market requirement for their producers, along with design, price and other features.