A Rare Glimpse Inside the Remarkable "Homeschools" in Afghanistan
May 30, 2017
In the Afghan villages where GoodWeave works, it's rare for community members to open their homes even to the closest of neighbors because of the security risk. After careful conversation, we identified residents willing to host classes in their home for local children who had no nearby school options. While pictures are almost never permitted, catch a glimpse of these remarkable "homeschools" and hear how we made it happen.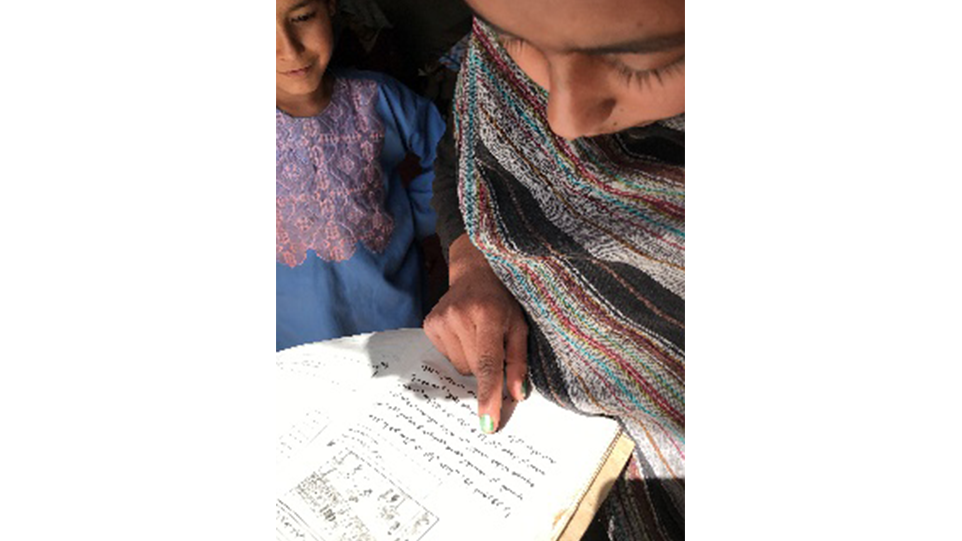 Fifteen-year-old Nasima* sits quietly next to other girls in a room inside her neighbor's house that – for the next few hours – has transformed into a school.  One of seven children, Nasima was raised in a very conservative village in the Afghan province of Jowazjan where teenage girls are not permitted to leave home without a guardian, let alone study. Yet, despite the limited school options and her parents' traditional values, GoodWeave managed to arrange for her to join this improbable community class.
In recent months, GoodWeave has worked closely with new producer communities in Aqcha and Qara Bagh to secure their "buy-in" for the establishment of community-based classes. After years of international development initiatives and charitable investment, some Afghan communities are not accustomed to the idea of contributing to an initiative. GoodWeave has found they are generally reluctant to donate space even to locally-led initiatives in part to minimize the security risk that comes with letting in outsiders.
After careful conversation, GoodWeave managed to identify home owners in each location willing to test using dedicated space in their homes for classes led by a local resident. With a degree of concern and skepticism, community members then agreed to let their children attend these classes – at first chaperoned by parents, and later on their own. After a relatively short time, as parents began to see the changes in their children, their enthusiasm for the program has grown and they now willingly donate time and space in support of the effort.
Nasima can't hide her smile as she tells us about the change in her life. "I used to weave carpets all day long which is very boring work. Now I am studying at this class and have already learned many things that I couldn't even think of a few weeks ago – the national anthem, for example! I didn't even know that." She goes on to share how happy she is that she can read basic words and short sentences and can identify figures.  "I am very happy that I can read now, even it if is at a very basic level."
And Nasima's parents are happy for their daughter too. They have come to realize that education of their child is more important than observing certain norms. "We want our daughter to learn something, get an education and be able to help her people in the future," says her mother, Fatima.
* Name changed for her protection.