Messenger Rugs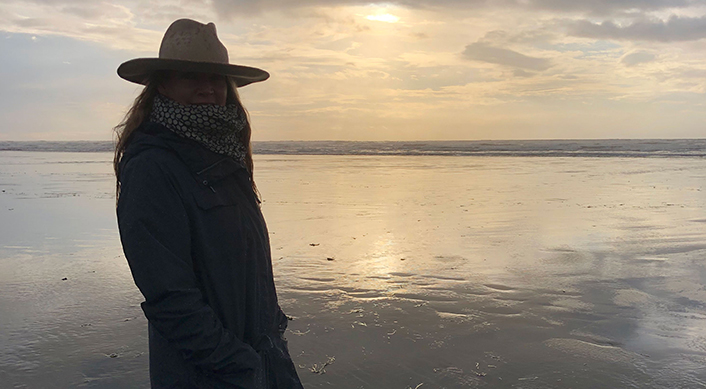 Exposed to the art and culture of New York City from an early age Kathleen Adams Olsen cultivated an interest in the decorative arts, focusing on fashion and textile design. After completing her art degree she lived in Germany and Norway. Returning to the US, Kathleen tailored her textile business to the design of custom rugs for industry and private homes. Having experienced the various textures of different cultures and a Master's degree in Mythology enabled a new path for Kathleen to follow. She now combines her design skills with her knowledge of sacred symbols and the world's ancient stories. She is incredibly humbled and grateful for each day these symbols grace her life and flow through her work.
Following Mother Teresa's beloved adage, "We can do no great things, only small things with great love," Kathleen began designing a line of meditation rugs inspired by her own meditation and yoga practice. The result is a series of six symbolically rich designs. "The notion of sustainability no longer singularly points to ecological balance," explains Ms. Olsen, "sustainability today indicates a balance produced in the world ecology when the individual practices in small ways at home."
Kathleen searched extensively for conscious business minded rug manufacturers, leading her to GoodWeave, an organization she felt was aligned with her own ideals of providing a socially responsible product and efforts toward sustainable world ecology. Messenger Rugs are made entirely by hand starting with the raw wool which is hand carded, hand dyed and hand knotted. In the home, Messenger Rugs are utilized as contemplative inspiration; active tools for prayer, meditation or yoga bring about the small ripples of peace which ebb out into the world creating balance toward sustainable world ecology.
Learn more at www.messengerrugs.com