COVID-19 Update and Response
May 5, 2021
As we continue to pull together to reduce the spread of COVID-19 and mitigate business disruptions, GoodWeave International is taking a number of steps to continue operations, as well as support workers, children and partner companies during the crisis.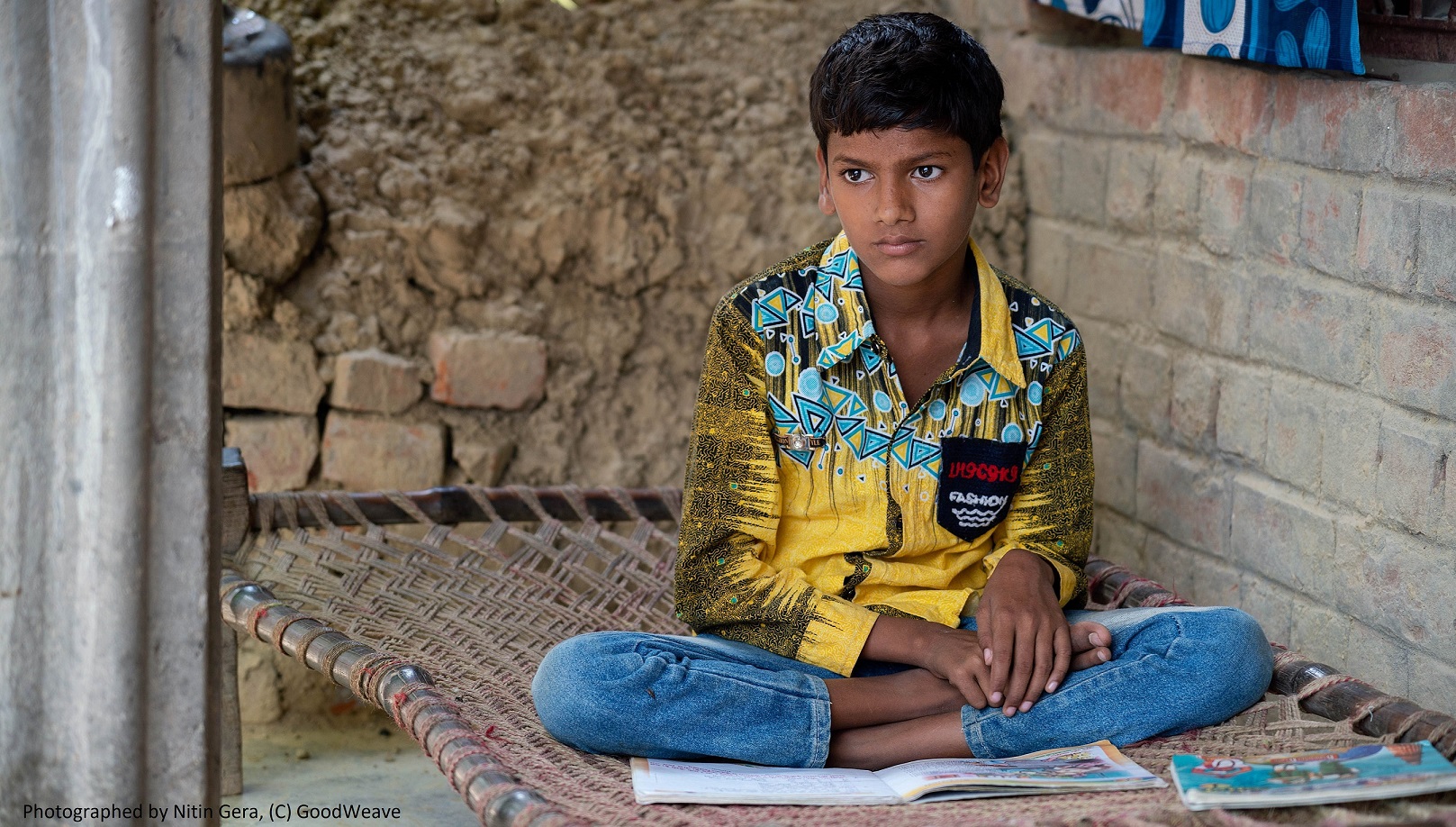 Most of our teams around the world are now teleworking, and those who are unable to do so are following Center for Disease Control and Prevention (CDC) guidelines.
GoodWeave affiliated schools are closed. This is in accordance with government guidelines in India and Nepal. Children under our direct care in center-based rehabilitation continue to shelter in place. Visitors are not allowed, and staff are taking necessary health and safety precautions to protect the children.
We have set up the COVID-19 Child and Worker Protection Fund to help meet the basic needs of producer communities in India and Nepal, as many of them are facing reduced or no income given the impacts of the ongoing pandemic. Marginalized migrant and informal workers are among the most vulnerable populations as the crisis continues. GoodWeave's grassroots presence ensures our ability to assess their needs and communicate with them about how the pandemic impacts their health and livelihoods. Donate or find more information about the Fund here. If you reside in the United Kingdom, learn more and donate here.
With global travel restrictions in place, where possible, GoodWeave field-based teams in India and Nepal are providing assistance to partner companies. Partner companies should contact Sonny Puryear at sonny@goodweave.org if we may be of help.
We continue to monitor the situation closely in both our export and import countries, and are evolving our response as necessary. During this pandemic and always, the safety and well-being of workers and children in communities producing certified goods, as well as our employees is of the utmost importance. This page is updated as we have new information to share.
Updates:
GoodWeave rapid research report: "Hidden and Vulnerable: The Impact of COVID-19 on Child, Forced and Bonded Labor" 
GoodWeave International endorses ILO's call to action in the global garment industry