Naqibullah Wants to Become a Policeman
May 12, 2017
Naqibaullah is a five-year-old boy living in Balkh Bastan village near Mazar-e-Sharif city. With five sons and a daughter, Naqibaullah's parents struggle to provide for the needs of their large family. Before GoodWeave established an early childhood education program here, the village children had no access to educational activities of any kind.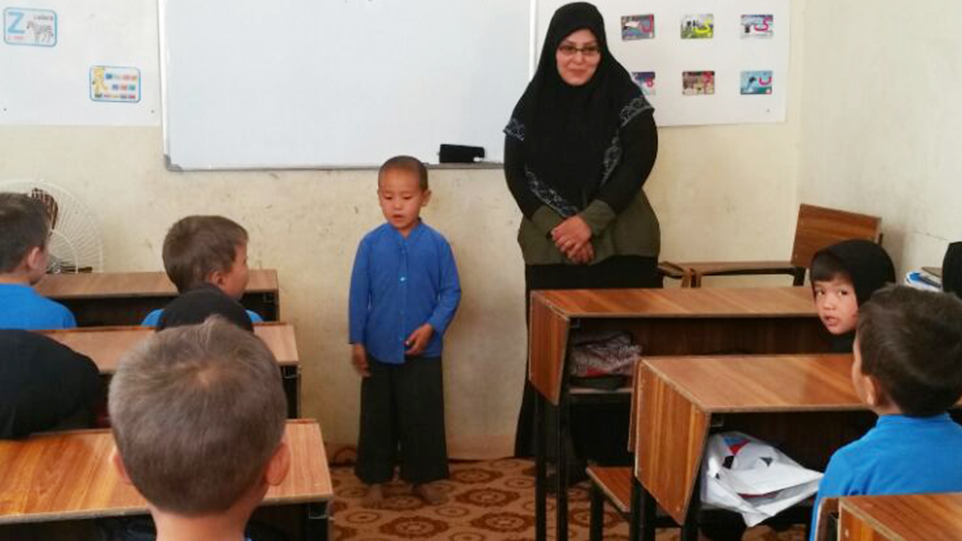 Many experienced being drugged to sleep to allow their mothers time to weave carpets, and, in most cases, their drug-addicted fathers were habitually unemployed.
In this difficult context, having an opportunity to enroll their children in any form of schooling was beyond the imagination of most parents. Naqibullah's mother is deeply grateful to GoodWeave for establishing the early childhood program in the village. "Naqibullah wants to become a policeman because he likes the policemen on the street," she said. "But I never thought we would have the opportunity to set him on a path to school and education. I would like to thank GoodWeave for the great work it is doing." Quiet and observant, Naqibullah is smart and seems to understand the importance of education. While he doesn't often speak, his teacher says that he is the one who always does his homework and enjoys being in class.