Bringing Visibility. Giving Voice. Restoring Childhood.
Behind every number is a name. One child at a time, one product at a time.
We are pleased to announce our new campaign #45days45faces45products. This campaign counts down the 45 days to June 12th – World Day Against Child Labor. Every day beginning on April 29, we will tell the story of a child who was rescued from child labor or found a path to freedom through a GoodWeave program.
We will also share a story behind a product certified by GoodWeave. These products were inspired by beautiful stories and all made free of child labor.
Nirmala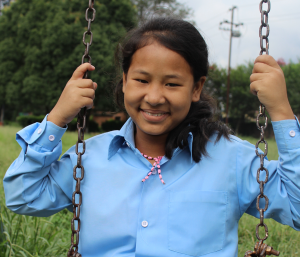 She has shared her story, watch the video on World Day Against Child Labor.
The goal of the campaign is to make visible the faces and stories that are hidden within our global economy, and to empower consumers to use their buying power to end child labor and other exploitation. Together, the 45 stories form one collective voice.
How to participate:
Donate to help more children like Nirmala get an education.
Shop for products made free of child labor.
Follow on social media and share our campaign posts:

 @GoodWeave   

 @GoodWeave   

@goodweave_international   

@GoodWeave
Take action against child labor:
Contact Communications@GoodWeave.org with any questions.