Global Living Wage Coalition and GoodWeave Release First Living Wage Study in Rural India
November 16, 2016
The Global Living Wage Coalition just released a living wage benchmark study for rural Uttar Pradesh, India. This is the first study of its kind to calculate a baseline recommended income for workers in the region to meet the minimum cost of housing, food, healthcare, and other expenses. GoodWeave is a member of the Coalition and this report, part of a series, was produced with a major focus on carpet weavers.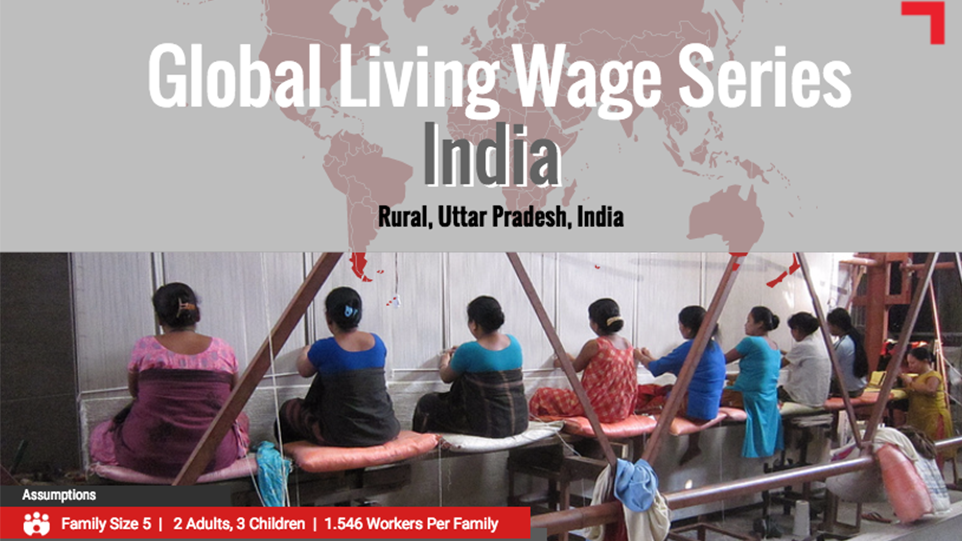 The research documents poor earnings, particularly among the population of workers who comprise the informal economy—those at the bottom of the supply chain. GoodWeave links this wage gap directly to low school enrollment and child labor and aims to use this information to benchmark as we collaborate with our industry partners to advance worker livelihoods. In doing so, we hope to better track the cost-benefit between living wages and child labor, and an overall healthier, more productive and stable workforce.
The below infographic provides basic information from the study, but additional details, including context provided within the carpet weaving industry, can be found by downloading the full report, or visiting www.globallivingwage.org.