ASOS and GoodWeave launch partnership to address labour rights in fashion supply chains
February 2, 2023
LONDON, 2 February 2023 – ASOS, the global online fashion destination, and GoodWeave International, a non-profit organisation working to end child, forced and bonded labour in global supply chains, today announce the launch of a new partnership focused on fashion apparel and accessories suppliers in India.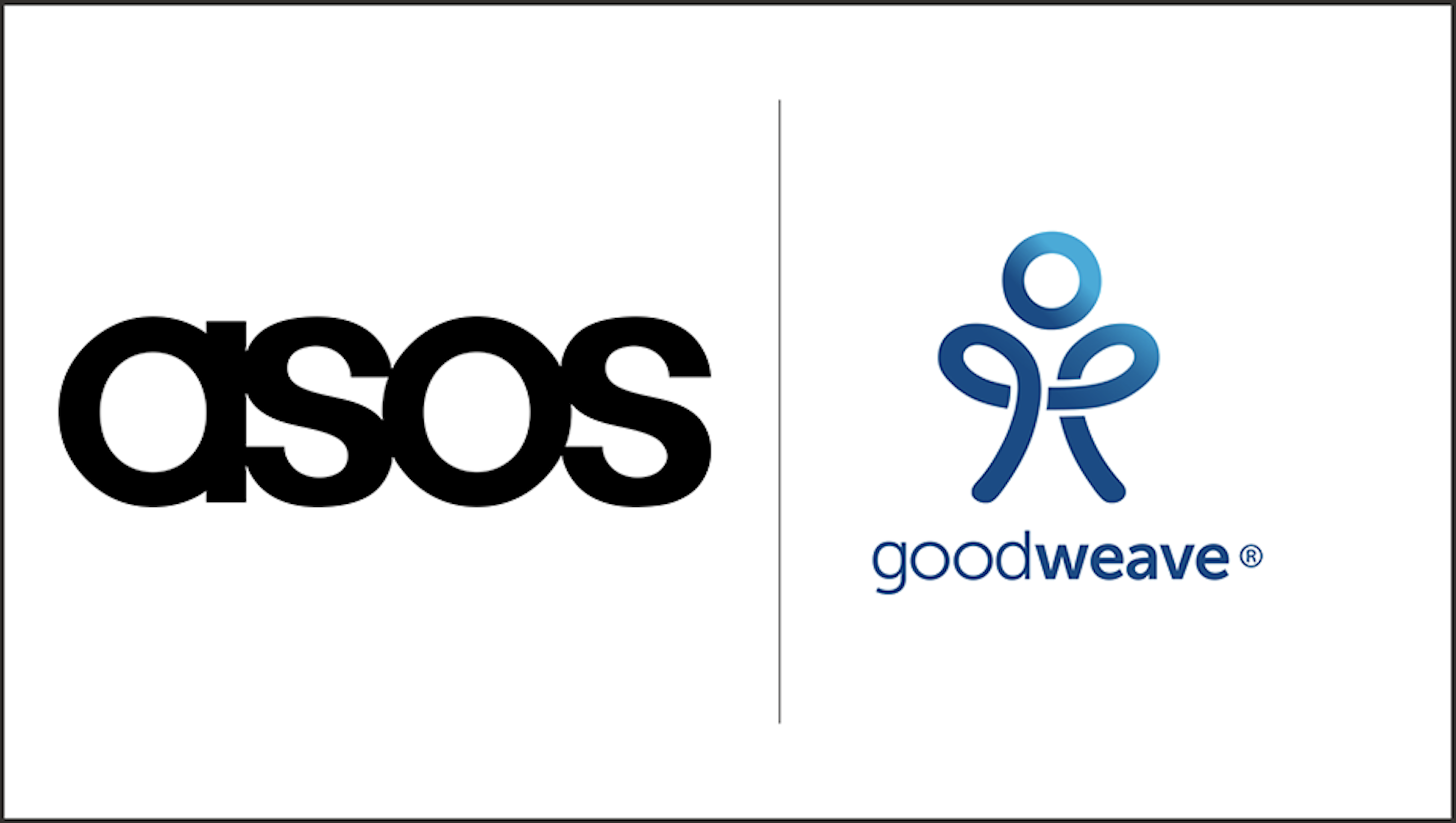 GoodWeave works to:
bring visibility to global supply chains through deep supply chain mapping
protect informal and marginalised workers
provide assurance that products are free of child, forced and bonded labour, and
remediate any incidences of child and forced labour identified, as well as carry out preventative local community and workplace interventions which protect vulnerable children and workers.
The collaboration applies GoodWeave's world-leading approach to key ASOS suppliers based in India. ASOS will begin selling select products covered under the GoodWeave Standard in late 2023. Three strategic ASOS suppliers in India exporting fashion apparel and accessories will be enrolled in the programme initially, with further suppliers added in the months ahead. Each supplier will undergo audits and unannounced inspections by dedicated GoodWeave staff trained to identify potential risks and issues of forced, bonded and child labour.
Rather than just focusing on the final-stage manufacturing facility, GoodWeave works to trace back each stage of a product's manufacturing journey – including to subcontractors and even home-based workers, a key risk area for fashion apparel and accessories manufacture in India and often an invisible source of bonded, forced and child labour.
The new assessment strengthens ASOS' current approach to understanding and addressing risks of child labour and modern slavery through auditing and local engagement, and builds on ASOS' other NGO partnerships working in this space, including The Centre for Child Rights and Business in China.
Adil Rehman, Head of Ethical Trade at ASOS, said: "There can be no place for forced, bonded or child labour in the fashion industry, but these risks are always present within complex global supply chains. With this new partnership with GoodWeave, we're taking our modern slavery and ethical trade work one step further through assurance and deep supply chain mapping, helping us to ensure that workers are protected and their rights respected."
Nina Smith, CEO at GoodWeave International, said: "For nearly three decades GoodWeave has advanced working conditions in the rug and textiles sector, and we are proud to be launching this partnership targeted at apparel and accessories supply chains together with ASOS. A number of reports indicate that child labour and modern slavery are high-risk in India's garment industry [1]. To combat this problem and meet the requirements of increased human rights due diligence legislation globally, it's critical that fashion businesses partner with organisations like GoodWeave to prevent hidden exploitation in outsourced, subcontracted supply chains."
-ends-
Notes to Editors
About ASOS 
ASOS is a destination for fashion-loving 20-somethings around the world, with a purpose to give its customers the confidence to be whoever they want to be. Through its market-leading app and mobile/desktop web experience, available in ten languages and in over 200 markets, ASOS customers can shop a curated edit of nearly 70,000 products, sourced from nearly 900 of the best global and local partner brands and its mix of fashion-led own-brand labels – ASOS Design, ASOS Edition, ASOS 4505, Collusion, Reclaimed Vintage, Topshop, Topman, Miss Selfridge and HIIT. ASOS aims to give all its customers a truly frictionless experience, with an ever-greater number of different payment methods and hundreds of local deliveries and return options, including Next-Day Delivery and Same-Day Delivery, dispatched from state-of-the-art fulfilment centres in the UK, US and Germany.
About GoodWeave 
GoodWeave — a nonprofit organization founded in 1994 by Nobel laureate Kailash Satyarthi — is the leading international institution working to stop child labour in global supply chains through a market-based system and holistic approach. GoodWeave partners with companies and local producer communities to bring visibility to hidden supply chains; protect workers' rights; provide assurance that products are free of child, forced and bonded labour; and restore childhoods. Look for the GoodWeave® certification label on rug and home textile products. Learn more at GoodWeave.org.
Media Contacts:
ASOS
press@asos.com
GoodWeave International
PressUS@GoodWeave.org
[1] https://www.dol.gov/sites/dolgov/files/ILAB/child_labor_reports/tda2021/2022-TVPRA-List-of-Goods-v3.pdf
https://blumcenter.berkeley.edu/tainted-garments/
https://www.ilo.org/global/topics/forced-labour/publications/WCMS_554809/lang–en/index.htm