Fragile Futures for Hidden Workers When Consumers Stop Buying
May 26, 2020
With demand for toilet paper and other household items in the headlines, the COVID-19 crisis has made supply chains news, highlighting what disruptions mean to consumers, companies, and workers. This story of a little girl and her village calls attention to the world's largest labor force—informal workers. Their exploitation, namely child, forced and bonded labor, drives intergenerational poverty.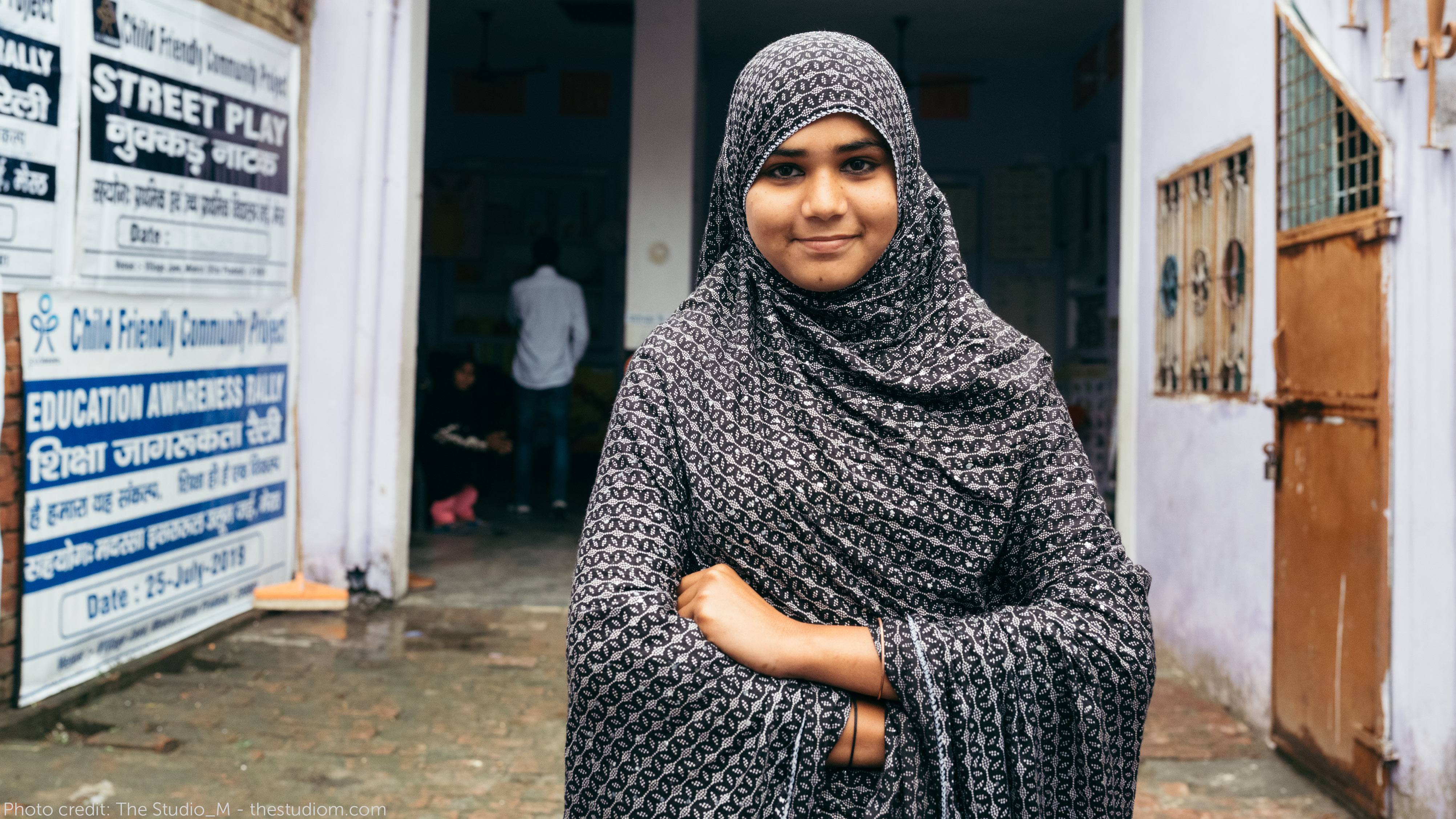 This article was written by GoodWeave CEO Nina Smith and first appeared on Skoll Foundation Perspectives on May 26, 2020.
The home-based workers in Meerut, Uttar Pradesh in northern India possess special skills in beading and handwork. These embellishments turn ordinary products into something special to consumers. Yet the brands that profit from these artisans do not know they exist, nor that their children work alongside them for penny wages. Consumers, too, don't understand the connection between the things they buy and the individuals who made them. Now, since the COVID-19 lockdown, the home-based workers in this Meerut community are completely without income. Customers aren't buying beaded jewelry and garments. Orders have stopped, while finished products sit in warehouses across India, Europe, and the United States.
GoodWeave operates child labor prevention programs in Meerut. During a surprise inspection, we found 12-year-old Muskaan outside her home, making bracelets alongside her mother Afsana. Her only schooling was one hour of daily Quran study at a local Madrasa (Muslim school). Afsana was keen to send Muskaan to formal school to learn English, Hindi, and math, which would make her the first literate member of her family. Muskaan's father Shahir was against the idea.
So, our community-based facilitators worked with the Madrasa to expand their curriculum, and with convincing from her mother, Shahir agreed to send her to all-day school. In five months, Muskaan has advanced rapidly towards her age-appropriate learning level.
Before COVID-19, Muskaan's village was taking strides to safeguard against child labor. After three-years enrollment rates for previously out-of-school children reached 69 percent and children were in school and not working.
Read rest of the blog on Skoll Foundation Perspectives