GoodWeave International endorses ILO's call to action in the global garment industry
May 1, 2020
GoodWeave International joins the global call to action alongside the ILO (International Labor Organization), IOE (International Organization of Employers), ITUC (International Trade Union Confederation), IndustriALL Global Union, brands and other stakeholders to support a unified response to COVID-19's impact on global garment supply chains, and the collaborative effort toward a more just and resilient garment industry.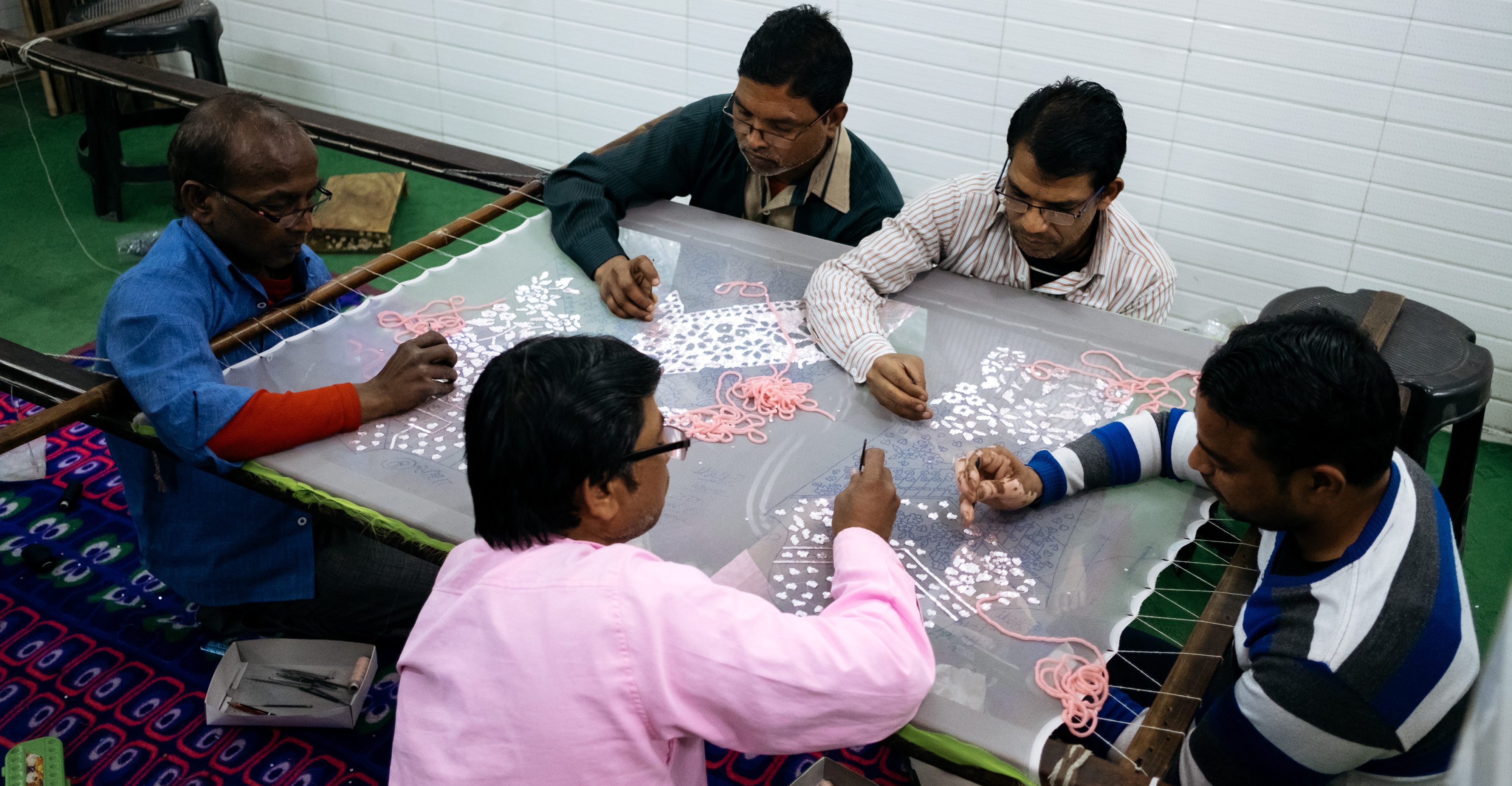 The pandemic is having an unprecedented impact on every facet of the global garment sector: brands, suppliers, workers—and their families. Countries are in lockdown and factories are closed. In the immediate term, this means jobs have disappeared and workers have no money. Their very livelihoods are at risk. As an organization that has been working for 25 years to end child labor, we are particularly concerned about the ramification that a disrupted industry will have on the well-being of children in producer communities.
We welcome efforts of brands to maintain communications with and honor payments to suppliers; of manufacturers to prioritize wage payments to workers; and of governments and financial institutions to accelerate access to financial and income support. These measures are particularly crucial and urgently needed to protect informal, home-based and migrant workers and their children, who are at the bottom of hidden supply chains and are struggling to access support. Their precarious situation makes them even more exposed to unfair recruitment, debt bondage and labor exploitation—which will affect their lives well beyond the end of the crisis.
As an organization with a grassroots presence in apparel producer communities in India, our field staff have pivoted during the crisis to provide food, supplies and other services to vulnerable populations, connect at-risk individuals with government agencies to facilitate undocumented worker registration, and ensure children in our programs continue to receive an education. We will continue to carry out our mission to stop child labor in global supply chains, and to collaborate with partner organizations, companies and suppliers to halt all forms of worker exploitation in garment and other sector supply chains. In this way, together we can create a more resilient and sustainable garment industry, that post the COVID-19 crisis, will be even better placed to ensure child, bonded and forced labor are permanently eradicated.
See the full call to action on the International Labor Organization's website