GoodWeave International launches pilot project in Bangladesh to provide apparel workers COVID-19 relief and uncover hidden supply chains
September 22, 2020
Project funded by UK Foreign, Commonwealth and Development Office (FCDO)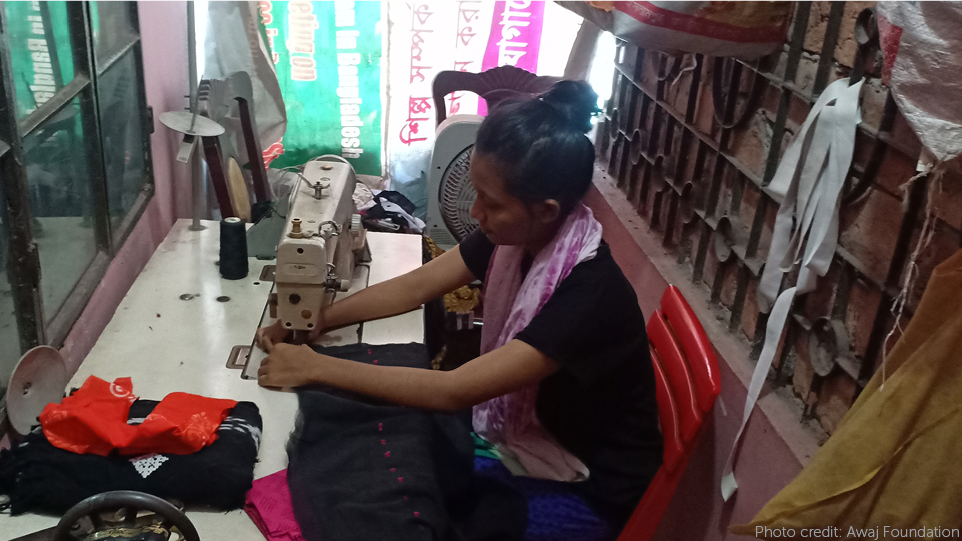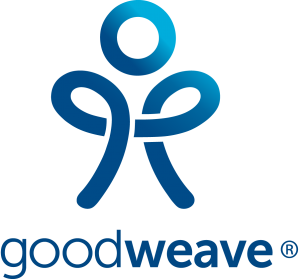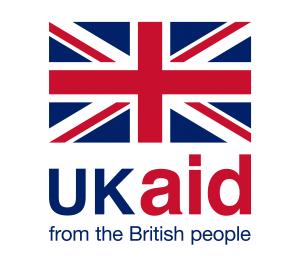 WASHINGTON, Sept. 22, 2020 – GoodWeave International, a leading nonprofit working to end child, forced and bonded labor in global supply chains, has partnered with Awaj Foundation, a labor rights organization in Bangladesh, to provide marginalized apparel workers immediate COVID-19 relief and conduct research on the impact of the pandemic. The project will also uncover hidden supply chains in Bangladesh's apparel sector; remediate identified cases of child, forced and bonded labor; and build partners' capacity to address these human rights issues long-term.
The one-year project primarily funded by FCDO's Vulnerable Supply Chains Facility, with additional funding from Humanity United, will directly benefit approximately 15,000 workers. The most extreme forms of worker exploitation often take place outside factories in hidden supply chains. Working together with major brands, such as Monsoon Accessorize and VF Corporation, the project team will map and perform a rapid assessment of outsourced production sites.
"We're poised to scale GoodWeave's impact by sharing our proven methodology for reaching informal workers outside primary factories with brands and counterpart organizations working in Bangladesh," said Nina Smith, CEO of GoodWeave International. "All forms of modern slavery will increase because of the COVID-19 crisis, and we thank FCDO and Humanity United for this funding which will protect at-risk populations and help ensure apparel supply chains are more sustainable."
"Being part of this ground-breaking multi-sectoral initiative is exciting," said Nazma Akter, founder and executive director of Awaj Foundation. "Bangladesh's apparel sector and workers have been devastated by the ripple effects of the COVID-19 pandemic on global supply chains, and we hope this initiative brings short-term relief from hunger and other life-threatening scenarios to workers, as well as long-term improvements in supply chain transparency and due diligence to provide enhanced protections for informal workers in the post-pandemic world."
At the end of the project, GoodWeave will submit a report to funders, policy-makers and participating brands, to facilitate implementation of due diligence laws, such as the UK Modern Slavery Act. The report will detail the nature of outsourcing in the Bangladesh ready-made garment sector, provide information on geographic clusters of informal workers, wages, debt, employment terms, health and literacy, as well as include recommendations on due diligence measures to mitigate modern slavery risks. This mapping information, and the interventions employed during the project to remediate and solve the root causes of child labor and worker exploitation, lays the groundwork for longer-term efforts to create more resilient and sustainable supply chains.
Retail brands interested in joining the initiative should contact Silvia Mera at silvia@goodweave.org. FCDO's Vulnerable Supply Chains Facility is part of the Business Partnerships for Global Goals program, which is led by Mott MacDonald Limited.
About GoodWeave International
GoodWeave—a nonprofit organization founded in 1994 by Nobel laureate Kailash Satyarthi—is the leading global institution working to end child labor in global supply chains through a market-based system and holistic approach. We bring visibility to global supply chains; protect informal and marginalized workers; provide assurance that products are free of child, forced and bonded labor; and restore childhood to vulnerable children. Look for the GoodWeave® certification label on select products.
Media Contact
Micaela Vivero
202-234-9050 ext. 306
PressUS@goodweave.org