GoodWeave launches COVID-19 Child and Worker Protection Fund to provide humanitarian aid and services to producer communities in South Asia
April 16, 2020
WASHINGTON, April 16, 2020 – GoodWeave®, the leading nonprofit working to end child, forced and bonded labor in global supply chains, has launched the COVID-19 Child and Worker Protection Fund to deliver immediate humanitarian aid and services to vulnerable populations in India and Nepal.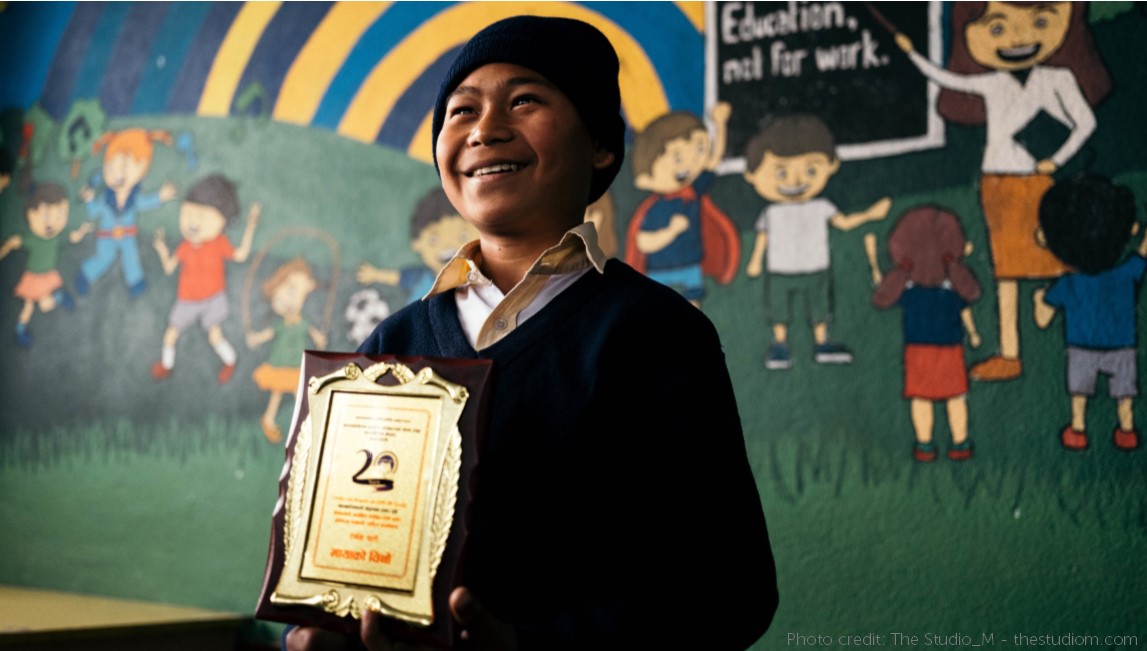 The focus is on reaching marginalized workers and children in producer communities where GoodWeave field teams are already embedded. To assist the most vulnerable children and workers, not seen or reached by other relief efforts in India and Nepal, donating to the Fund ensures those populations receive life-saving access to food and other services. "We know from past experience that child, forced and bonded labor increases during times of economic hardship," said Nina Smith, CEO of GoodWeave International. "Our goal now is to protect the hidden workforce at the bottom of the supply chain, and their families, who are so at-risk during this unprecedented crisis." GoodWeave normally works with these communities to identify, remediate and prevent child labor and other forms of worker exploitation in carpet, home textile, apparel and other supply chains. This presence positions the organization to reach vulnerable workers and children on the ground as factories close and subcontracting work ends as a result of the COVID-19 crisis. Many of these workers are migrants who are unable to travel back to their villages because transportation has halted during lockdown periods. These people, already living at the poverty line and subsisting on meager incomes, now have no source of income, and in many cases, food or shelter. GoodWeave, in partnership with its member companies and their suppliers, is prioritizing the following activities with donations raised through the Fund:
Tracking the health and safety of approximately 120,000 workers and families, and facilitating urgent food aid to migrant workers.
Providing supplies and services to Hamro Ghar, GoodWeave's home for rescued children in Nepal. (Children in center-based rehabilitation remain in place with staff and visitation is discontinued.)
Promoting safety precautions to slow the contagion, and sharing updated information, as many workers are isolated from media and government outreach.
Delivering aid when possible, including hygiene kits, as well as monitoring and connecting with government and NGO resources to access medical, salary replacement disbursements and other government provisions.
Ensuring the more than 21,000 children in sponsored GoodWeave education programs continue their studies.
Registering thousands of undocumented migrants so they can receive government relief.
GoodWeave has already deployed food aid to hundreds of families in need and is planning to ramp up this work in the coming weeks. For more information or to donate, click here. Images available upon request.
About GoodWeave International
GoodWeave—a nonprofit organization founded in 1994 by Nobel laureate Kailash Satyarthi—is the leading global institution working to end child, forced and bonded labor in global supply chains through a market-based system and holistic approach. We bring visibility to global supply chains, protect informal and marginalized workers, provide assurance that certified products are free of child labor, and restore childhood to vulnerable children. Look for the GoodWeave® certification label on select products.
Media Contact
Micaela Vivero
202-234-9050 ext. 306
PressUS@goodweave.org