GoodWeave launches new Cobalt Fund and GoodStone™ initiative to end child and worker exploitation in Congolese artisanal mining sector
March 20, 2023
WASHINGTON, March 20, 2023 – GoodWeave International, a leading nonprofit organization working to end child, forced and bonded labor in global supply chains, has launched a new Cobalt Fund.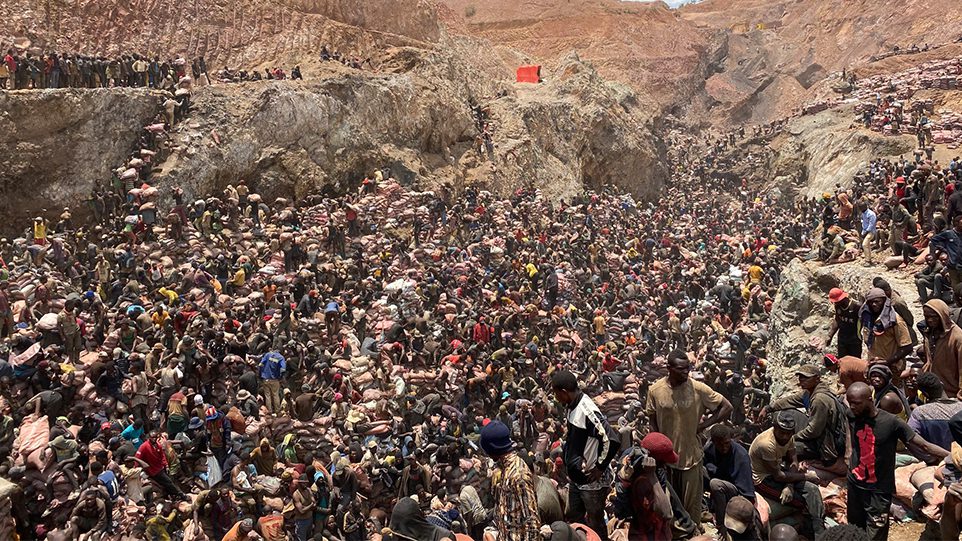 Initial funds raised will support design phase work to develop the GoodStone™ initiative – a pilot project to address child and forced labor in artisanal mining in the Democratic Republic of the Congo (DRC) – as well as provide support to front-line human rights groups addressing urgent needs of artisanal cobalt miners. 
The pilot project will include assessing the feasibility of a standard, similar to the GoodWeave Standard, to ensure international human rights and sustainability requirements are maintained by participating mining operations in the DRC. GoodStone™ will also seek pathways to transition children out of artisanal mining and address the root causes of labor exploitation in artisanal cobalt mining through rights awareness, financial literacy and other critical support.
Recent media coverage linked to the release of The New York Times bestselling book by GoodWeave board member, Siddharth Kara, entitled "Cobalt Red: How the Blood of the Congo Powers our Lives" has generated significant awareness of the slave-like conditions children and adults are working in to mine for cobalt. Cobalt is used to create almost every lithium ion, rechargeable battery that powers smartphones, laptops and electric vehicles, and represents the bottom of the supply chain for these essential products.
"People in the DRC are experiencing extreme hardship and exploitation which should no longer remain hidden," said GoodWeave International CEO Nina Smith. "We're taking GoodWeave's nearly 30-years of experience eradicating child, forced and bonded labor within the informal sector in global supply chains and applying it to the artisanal mining sector in the Congo. Although a long-term proposition, together with other stakeholders including sourcing companies, miners, artisanal mining cooperatives, governments and NGOs, we can improve conditions and ensure that clean sources of cobalt exist."
For more information, click here.
About GoodWeave International
GoodWeave — a nonprofit organization founded in 1994 by Nobel Peace Prize laureate Kailash Satyarthi — is the leading international institution working to stop child labor in global supply chains through a market-based system and holistic approach. GoodWeave partners with companies and local producer communities to bring visibility to hidden supply chains; protect workers' rights; provide assurance that products are free of child, forced and bonded labor; and restore childhoods. Look for the GoodWeave® certification label on rug and home textile products.  
Photo credit: Siddharth Kara
Contact:
Micaela Vivero
Office: 202-234-9050 ext. 306
PressUS@goodweave.org