GoodWeave strengthens governance by bolstering Board of Directors and Standards Committee with new members
October 19, 2022
WASHINGTON, October 19, 2022 – GoodWeave International, a nonprofit organization working to end child, forced and bonded labor in global supply chains, has added Siddharth Kara and Jacqueline Joudo Larsen to its board of directors while also appointing new Standards Committee members.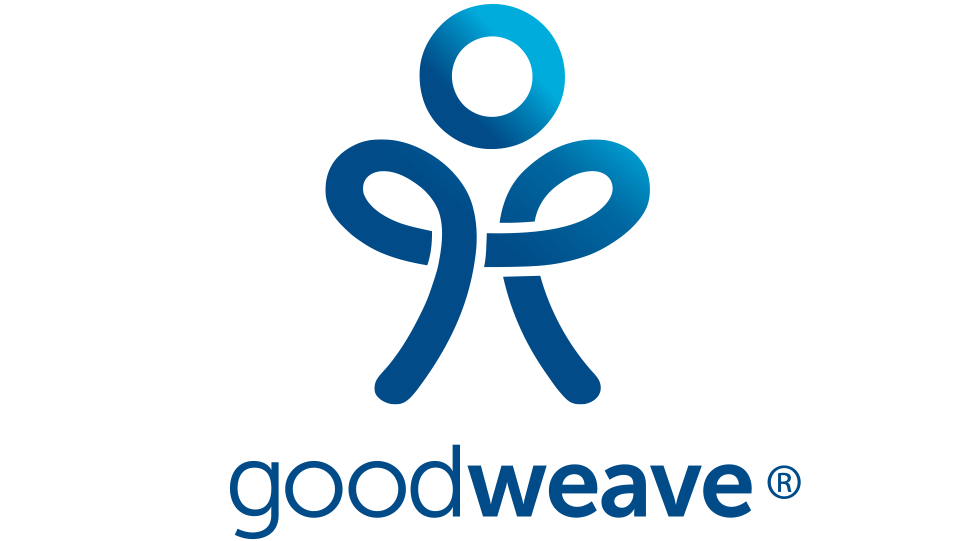 This is part of the organization's ongoing effort to ensure a balanced and diverse group of stakeholders participate in decision-making forums that influence GoodWeave's work.
"These experts will help GoodWeave strengthen its impact on human rights, gender equality and wages, among other pressing issues. Involving critical stakeholders from across supply chain communities is important to ensure our work remains credible and achievable," said GoodWeave International CEO Nina Smith. "It's a pleasure to welcome these individuals to GoodWeave and an honor to be working alongside each of them."
Kara is a leading researcher and activist on modern slavery and child labor, and author of several books including "Sex Trafficking: Inside the Business of Modern Slavery," "Bonded Labor: Tackling the System of Slavery in South Asia," "Modern Slavery: A Global Perspective," and the forthcoming "Cobalt Red: How the Blood of the Congo Powers our Lives." Joudo Larsen is deputy director and head of global research at Walk Free, an international human rights organization working to end modern slavery, and a co-author of the Global Estimates of Modern Slavery and several editions of the Global Slavery Index.
The Standards Committee oversees the development and revisions of the GoodWeave International Generic Standard, which assures no child, forced or bonded labor is used in the making of carpet, home textile and apparel products. Standards Committee members represent a cross section of stakeholders including nonprofit and nongovernmental organizations, industry representatives — which are users of GoodWeave's licensing and certification program, GoodWeave staff and/or board members, and representatives with lived experience as a former worker and/or survivor of child labor. New members are:
Biko Nagara – chief programs officer at Living Wage for US. Nagara has over a decade of management experience in international standards and certification systems.
David Ould – former director of Anti-Slavery International, where he worked as fundraiser, head of finance, campaigner and deputy director prior to retiring. Ould currently serves as board chair of GoodWeave UK.
Elisabeth Bystrom – senior director of programs at GoodWeave International. Prior to that, she worked with trade justice and voluntary sustainable standards, as well as certification systems at Fairtrade International and as a sustainable development consultant.
Hem Bahadur Moktan – child development officer at Nepal GoodWeave Foundation (NGF) and a three-time child trafficking survivor. In his role with NGF, he rehabilitates and protects children, as well as collaborates with Nepali government agencies.
Kathleen Brenninkmeijer – director of Win-Win Strategies (WWS), whose mission is to build bridges for girls' and women's economic resilience through impactful partnerships and holistic approaches.
Obie Paul Byrum – chief compliance officer at Loloi Rugs, has over 30 years of expertise managing global sourcing and operational teams for leading producers of home textiles.
Priyanka Ribhu – general secretary of the Bachpan Bachao Andolan and a trusted counsel to the office of Nobel Laureate Kailash Satyarthi. Ribhu consults and provides strategic and research expertise to a number of nonprofits on anti-slavery and anti-trafficking issues.
Raj Kumar Lama – an independent manufacturer and exporter of hand knotted carpets in Nepal, with more than 25 years of experience working in the carpet industry.
Saurabh Gupta – managing partner of Devgiri Group, one of the largest exporters of rugs from India.
Vinti Singal – Inspections, Monitoring and Certification (IMC) head for GoodWeave Certification Private Ltd in India. As head of the IMC, Singal manages a team of monitoring officers and supports supply chain monitoring operations in India.
Read more about GoodWeave's board of directors and Standards Committee.
About GoodWeave International
GoodWeave — a nonprofit organization founded in 1994 by Nobel laureate Kailash Satyarthi — is the leading international institution working to stop child labor in global supply chains through a market-based system and holistic approach. GoodWeave partners with companies and local producer communities to bring visibility to hidden supply chains; protect workers' rights; provide assurance that products are free of child, forced and bonded labor; and restore childhoods. Look for the GoodWeave® certification label on rug and home textile products.
Contact:
Micaela Vivero
Office: 202-234-9050 ext. 306
PressUS@goodweave.org