GoodWeave welcomes Micaela Vivero and Silvia Mera to the team
May 6, 2020
In recent months, GoodWeave added two members to its team—filling key positions. Micaela Vivero joined as vice president of communications in February 2020 and Silvia Mera started in April 2020 as senior business development manager for apparel.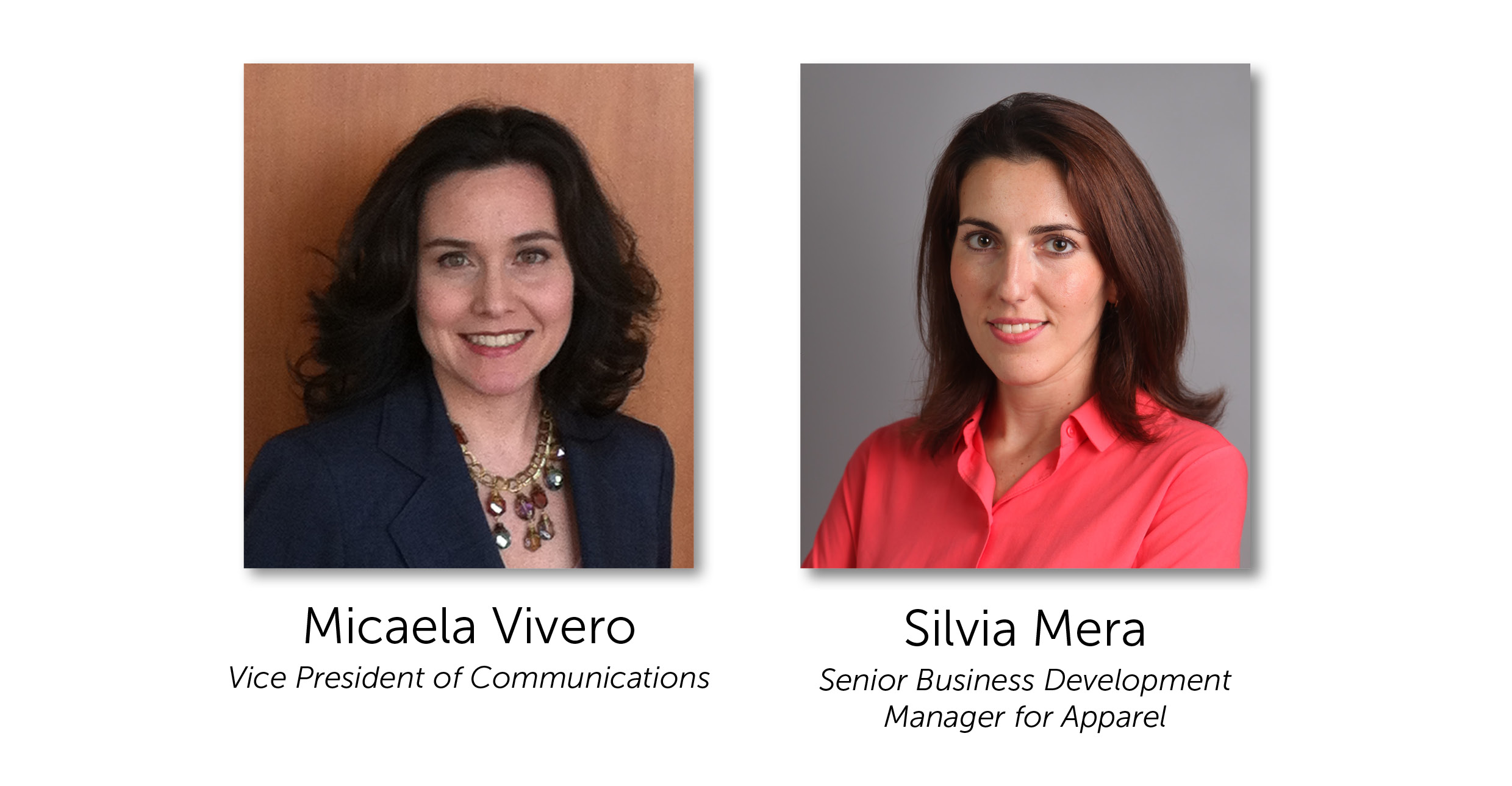 "Between Micaela and Silvia, our work to end child labor in global supply chains is being strengthened, thanks to the whole new set of critical expertise they bring—from communications and sustainable markets, to the fashion industry and modern slavery," said Nina Smith, CEO of GoodWeave International. "Especially in these trying times, the value these two talented professionals are already adding behind the scenes to support our partner companies and producer communities around the world, is so critical."
Micaela is responsible for overseeing all communications activities of the organization and with its brand partners. She brings to GoodWeave an extensive background in corporate social responsibility, sustainability and international development, as well as significant marketing and communications expertise in both the for-profit and nonprofit sectors across diverse industries.
Prior to joining GoodWeave, she served for nearly four years as director of marketing and communications at Global Impact. Before that she worked with organizations such as the Marine Stewardship Council, APCO Worldwide and the U.S. Agency for International Development. Micaela holds a Master of Arts in international development from American University, and a Bachelor of Arts in journalism and political science from San Jose State University. She is also a certified Project Management Professional (PMP).
Silvia is responsible for brand engagement and partnership development within the apparel sector. Previously she served as program director for the Mekong Club, a Hong Kong-based NGO. There, she led an anti-modern slavery association of multinational corporations and advised businesses from the apparel and other sectors on their human rights policies and practices. Before that she worked for an Italian design brand, where she managed procurement and business relationships with suppliers in Asia.
Silvia has written a number of articles and reports on modern slavery, and regularly speaks at international events on the topic. She holds a Master's Degree in international relations and a Bachelor's Degree in political science from LUISS University in Rome. Silvia also received a post-graduate master in international trading from the Italian Trade Agency, and an executive certificate in corporate social responsibility from the University of Hong Kong.
Micaela is based in Washington, DC, and Silvia will be based in Amsterdam, but is currently located in Hong Kong.