GoodWeave's Nina Smith Honored as 2016 Schwab Social Entrepreneur
May 12, 2017
Today the Schwab Foundation announced that Nina Smith, Executive Director of GoodWeave International, is a winner of their coveted Social Entrepreneur of the Year award. Ms. Smith and other honorees will be recognized at the 2016 World Economic Forum Annual Meeting of the New Champions in Tianjin, People's Republic of China, which will be held June 26-28.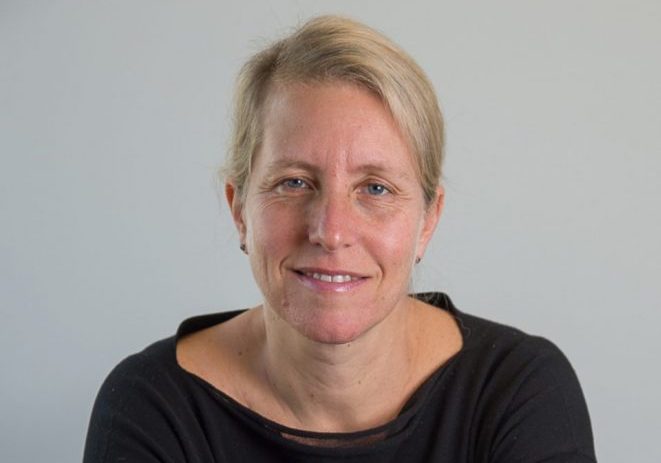 Ms. Smith was selected for her leadership in the anti-slavery movement, having built and scaled a market-driven model to end child labor and trafficking in global supply chains. GoodWeave's initial focus in the handmade carpet industry of South Asia has contributed to an 80% decline in the prevalence of "carpet kids." Now the organization is expanding its mandate to new sectors to reach and protect informal workers deep within complex, sub-contracted supply chains, with initiatives already underway in brick kilns and apparel.
"Companies have spent more than $50 billion on CSR and supply chain-related initiatives since 2011," says Smith, "yet why is it that 168 million children still toil in global supply chains?" She suggests in a recent blog for the World Economic Forum that companies and NGOs are looking for the problem in the wrong place. The most egregious forms of child labor and forced labor happen in village sheds and even inside homes, but efforts to address abuse reach only the factory level.
Smith expressed her thanks to the Schwab Foundation for honoring the work of GoodWeave and "helping to shine a light on the workers, especially children, who are suffering in obscurity at the bottom of supply chains."
The Schwab Foundation describes social entrepreneurs as being active where traditional markets have failed, and applying the latest business thinking in a practical and sustainable way to benefit the marginalized and poor. This year's awardees will become part of the broader Schwab Foundation community of Social Entrepreneurs, including over 320 outstanding social entrepreneurs from 70 countries. The Social Entrepreneurs are fully integrated into the events and initiatives of the World Economic Forum and interact with leaders in business, government, civil society and the media.
About GoodWeave:
Founded in 1995, GoodWeave is ending child labor by harnessing the power of the marketplace. The organization works at both ends of the supply chain – growing market preference for certified product in consumer countries and inspecting production sites along South Asia's carpet belt. Any child found working is offered counseling, medical care, education and (if needed) a home – social programs supported by the sale of certified rugs. To date, GoodWeave has directly freed more than 3,600 children from labor on the looms, educated nearly 15,000 children, and improved the working conditions for 50,000 weavers in partnership with 140 import brands worldwide. On its 20th anniversary, GoodWeave announced a major expansion to bring its model to Nepal's brick kilns and India's apparel industry.