Harness Market Forces
Our system combines the power of consumers and businesses to ignite the engine of social change. In partnership with brands, we're creating a market for goods made without child labor by preventing and rescuing children from lives of bondage, and by distinguishing select products with the GoodWeave label. This relationship with business provides the influence needed to permanently change behavior and practices, making "no child labor" a market requirement for their producers, along with design, price and other features.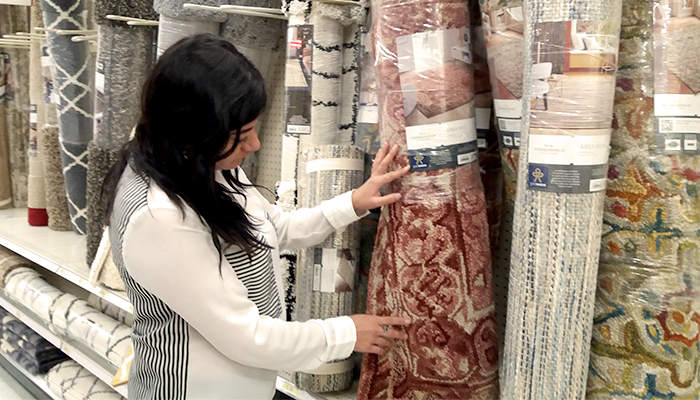 Partnering in Good Faith
Our success depends on relationships built on trust, transparency, and a shared commitment to protecting children. When a company signs a license agreement with GoodWeave, they are committing to work with us to erase child, forced, and bonded labor from their supply chains and industries. They become a long-term partner in a much larger effort to save children and improve workers' lives. Our corporate partners trust us to ensure that their decision also help their bottom line. We earn that trust by helping to grow the market for child-labor-free products through consumer awareness efforts, and especially through the  value of the GoodWeave certification label: a signal to consumers that the item they are considering has been produced without the aid of any child, forced, or bonded labor and in accordance with our Standard.
"By supporting GoodWeave's mission, our guests can buy an owned-brand woven rug at Target and know they're playing a part in eliminating child labor in the rug industry, and educating thousands of children in India. That's a really big deal, and something we're very proud of." –Irene Quarshie, Vice President of Product Quality and Responsible Sourcing at Target
Consumers trust that our label means that GoodWeave's global team of field-based inspectors and social workers have verified that the item being purchased meets the GoodWeave Standard. They understand that certification only comes after a rigorous process of mapping, inspecting, and monitoring the entire supply chain of any product bearing the GoodWeave label. Producers who do not adhere to the Standard lose their status with GoodWeave. Each label is numbered so its origin can be traced back to the producer while protecting against counterfeit labeling.
Today, GoodWeave boasts more than 190 licensed importers represented by thousands of retail outlets around the globe. More than 36 million rug and home textile products have been certified and carry the GoodWeave® label. As we continue to gain new partners, enter into new business sectors, and launch new awareness campaigns, these numbers will continue to grow — until we have achieved our goal of wiping out child, forced, and bonded labor.