How GoodWeave has built a system to help eradicate child labour across global supply chains
October 2, 2020
This interview with GoodWeave CEO Nina Smith first appeared on Frame on October 2, 2020.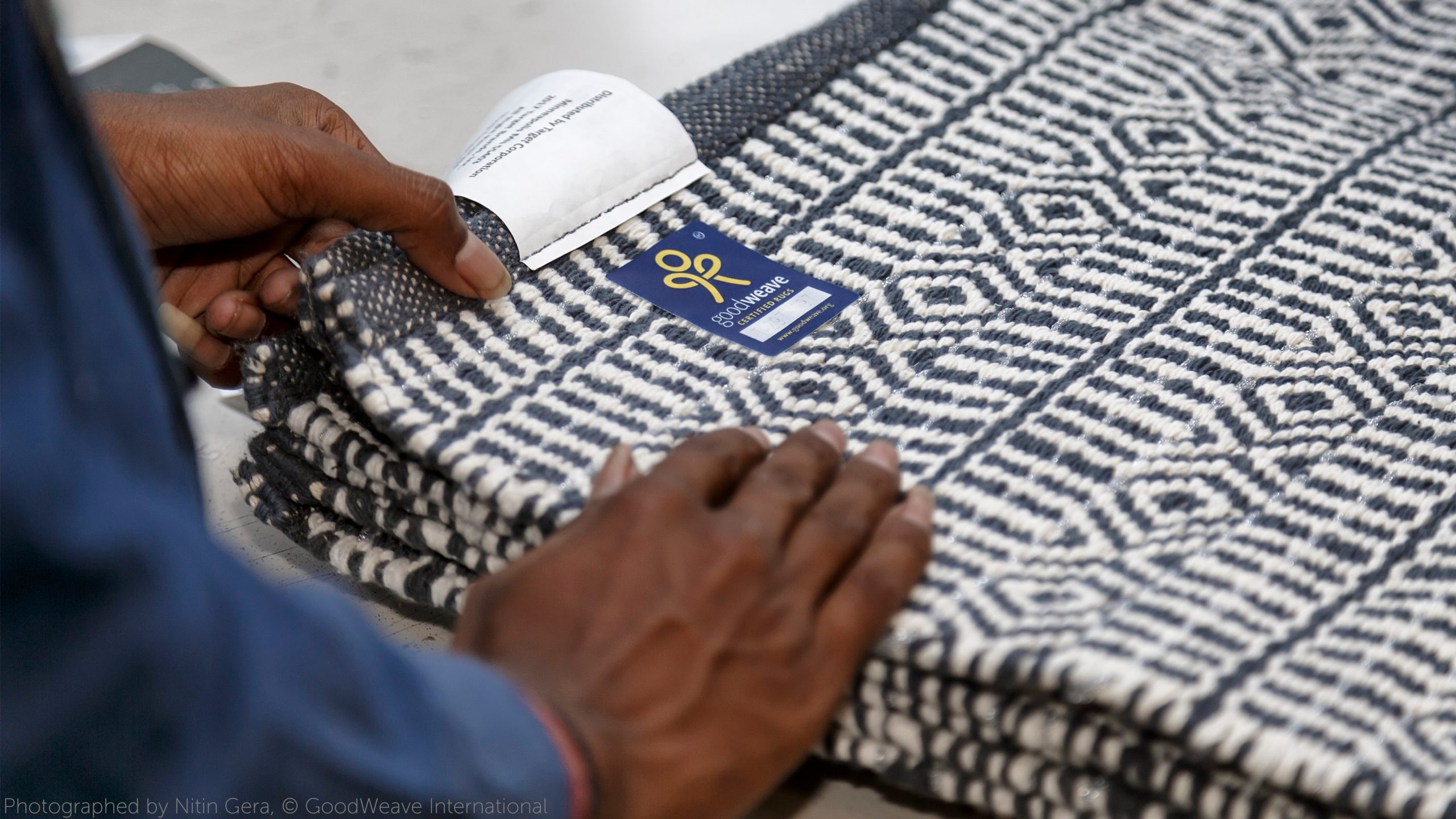 We spoke to Nina Smith, the CEO of the non-profit organization, to learn more about the team's work and understand better how brands and consumers can be better participants in ending the human rights crisis.
GoodWeave International was born in 1994, when Nobel laureate Kailash Satyarthi set out to take action on stopping pervasive child labour with a grassroots initiative. Fast forward 26 years, and the non-profit organization – which began addressing the problem within the carpet industry and has recently entered other sectors – has grown into an international multi-faceted institution. Employing a market-based, holistic system, the team helps boost transparency in global supply chains, protecting and finding solutions for vulnerable children in addition to informal and marginalized workers.
The NGO reports that, with its system, it has 'rescued 7,600 children from labour, provided quality education to more than 37,000 rescued and vulnerable children, and deterred hundreds of thousands of children from entering labour' in that time; its product certifications ensure to consumers that all offerings marked with the label have been manufactured without child labour. One of the team's recent projects has involved partnering with Bangladesh's Awaj Foundation to provide relief to apparel workers impacted by COVID-19 and conduct research about its consequence on the community. 'All forms of modern slavery will increase because of the COVID-19 crisis,' said CEO Nina Smith in a statement, making it clear that there is none the time more pressing to identify how the design industry – and all industries – can rise to the imperative responsibility of joining in on GoodWeave's mission.
Can you explain the organization's system, and how it has evolved over time to better serve those children affected?
NINA SMITH: GoodWeave works to stop child labour across global supply chains. We're known for our GoodWeave® certification label that assures companies and consumers that no child, forced or bonded labour was used in the making of carpets and home textile goods. Behind that label, our System involves partnering with brands to build visibility into their supply chains as well as mapping and inspecting all production units, including factories, small units and home-based labour on a regular, random unannounced basis. When child labour is found, we ensure their rescue and rehabilitation. Furthermore we implement programmes that address the root causes of child labour with an emphasis on ensuring quality education to children in worker communities. Over the years, we've expanded our efforts and now GoodWeave also works to build the capacity of organizations working in supply chains of other product categories, such as tea and bricks, to increase their ability to address child labour. In the apparel sector, we are implementing our holistic approach through our own programmes, as well as training other organizations.
Read the rest of the interview on Frame