Kabir: The GoodWeave System at work
March 23, 2021
When Kabir was a child, his father abandoned his family for another woman. When his mother remarried, his stepfather rejected him – first sending him to live with his maternal uncle in the same village and then, when he was 13-years-old, he sent him to Kathmandu.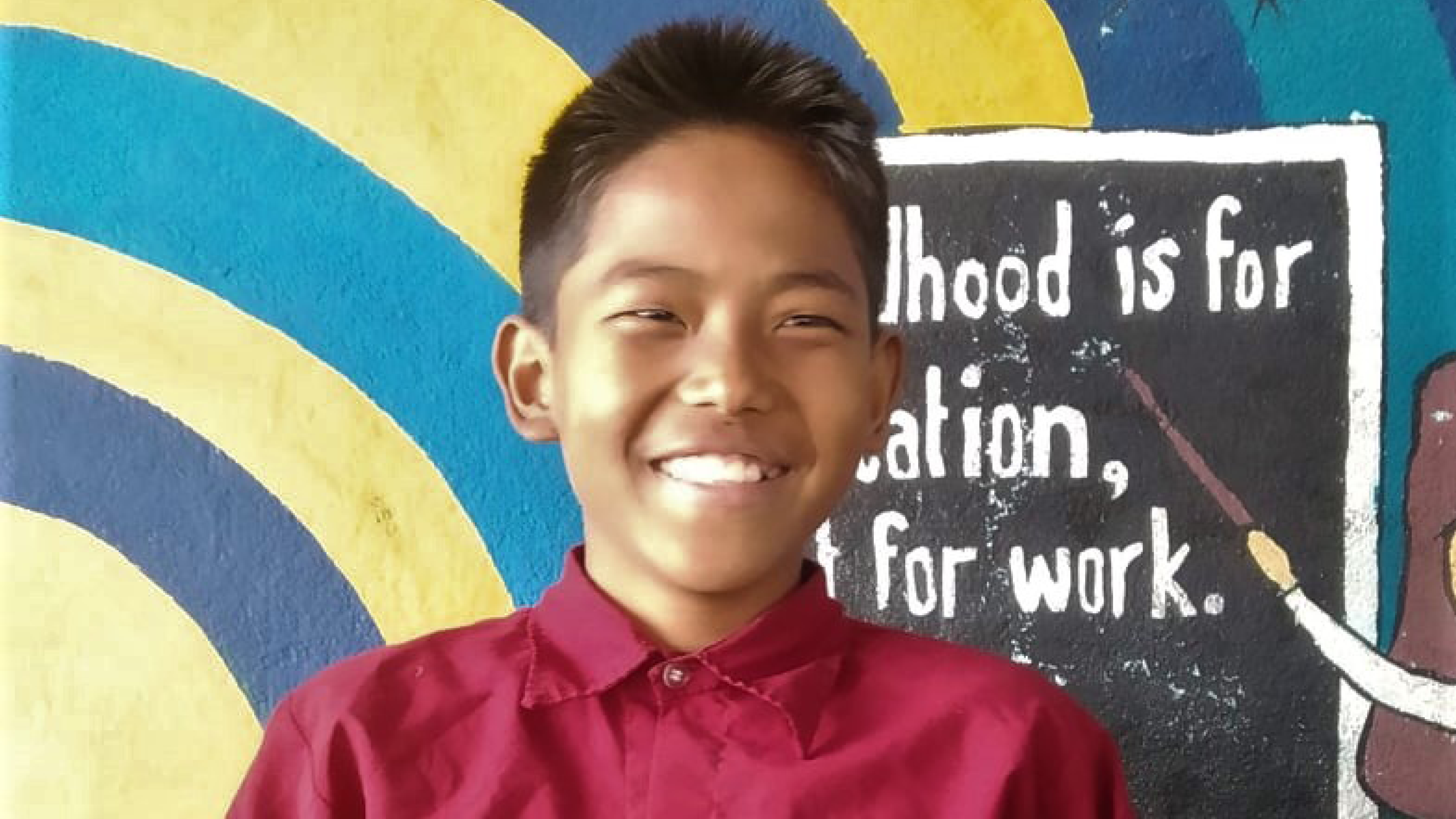 Kabir was excited about going to the big city. At first he thought he was going to go to school. But instead, unbeknownst to Kabir, his stepfather took an advance of 20,000 NPR, approximately 170 US dollars, in exchange for Kabir's labor. Kabir worked for over a year in a factory to repay the advance his stepfather had taken.
When Nepal reopened after the COVID-19 related shut down, Kabir's uncle brought him to another carpet factory to live, where he worked from five in the morning to eight in the evening. Fortunately for Kabir, this carpet factory was part of a GoodWeave supply chain. GoodWeave auditors rescued Kabir during a routine inspection. When a child laborer like Kabir is found in a factory, GoodWeave works with the business owner to ensure they will not allow children to work in the future. GoodWeave will make certain this factory remains child-labor-free in the future by conducting frequent unannounced inspections.
Kabir is now living in the GoodWeave transit home for rescued child laborers, Hamro Ghar, and is back in school. He wants to join the army and serve his country. He is grateful to GoodWeave for providing him with hope and a happy life at Hamro Ghar.
Photo credit: GoodWeave Nepal Foundation