Laxmi: Happily back in school after COVID-19 induced poverty and exploitation
March 23, 2021
When Laxmi was just four years old, her father died and her mother remarried, leaving Laxmi and her younger brother in the care of her aunt. When the COVID-19 pandemic hit, Laxmi's aunt could no longer support them, so Laxmi went to work in a brick kiln with her cousin to help her family make ends meet.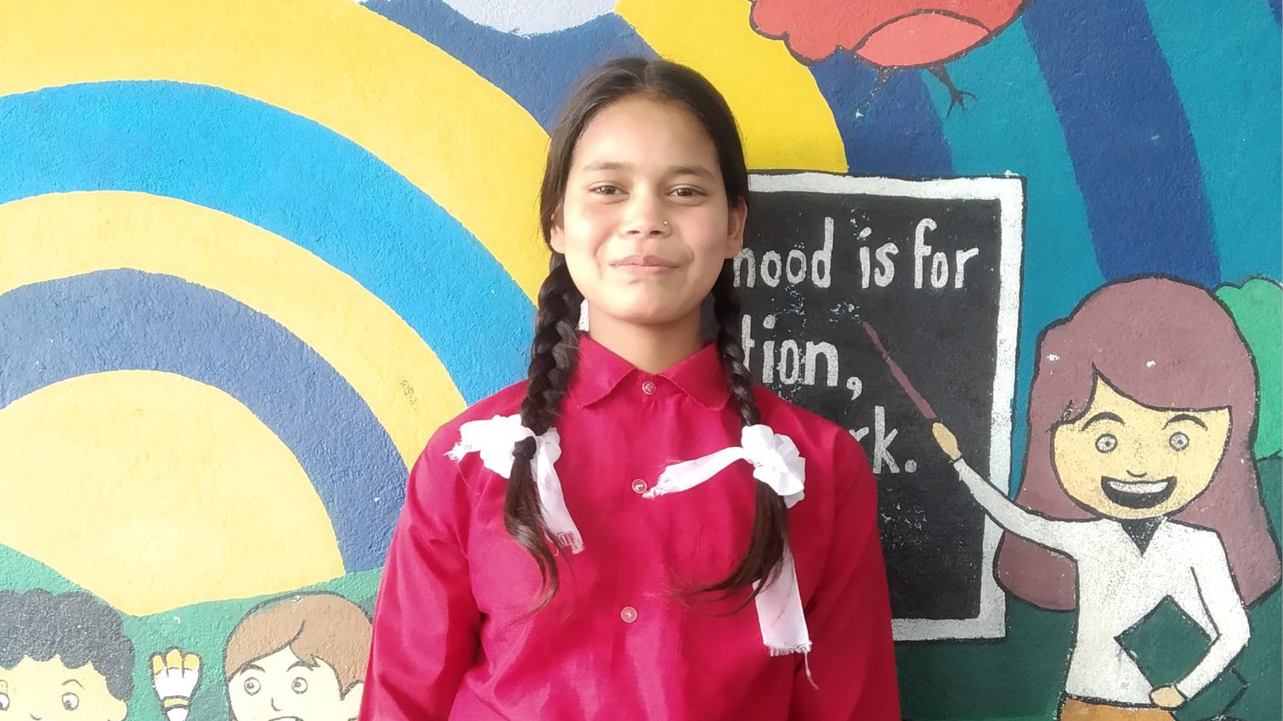 Thirteen-year-old Laxmi had been working on the brick kiln stacking bricks for a month when Better Brick Nepal (BBN) project coordinators found her. Following project protocol, they removed her from work and collaborated with the kiln owner to enroll Laxmi in the nearest school. However, Laxmi's cousin, her guardian while living at the brick kiln, said he could not afford to feed her if she did not work.
GoodWeave was called in to help Laxmi. As a partner in the BBN project, GoodWeave offered Laxmi a chance to continue her education and live at the GoodWeave transit home for rescued child laborers in Kathmandu, Hamro Ghar. Laxmi lives happily at Hamro Ghar now where she is excited to finish her studies. She likes to dance and play, and someday she hopes to be a singer.
Photo credit: GoodWeave Nepal Foundation