Mahak stays on track with education through GoodWeave supported e-learning
October 6, 2022
Mahak, a nine-year-old girl from a rural village in Uttar Pradesh, India confidently writes her name in both Hindi and English. Once she accomplishes the task, she smiles proudly.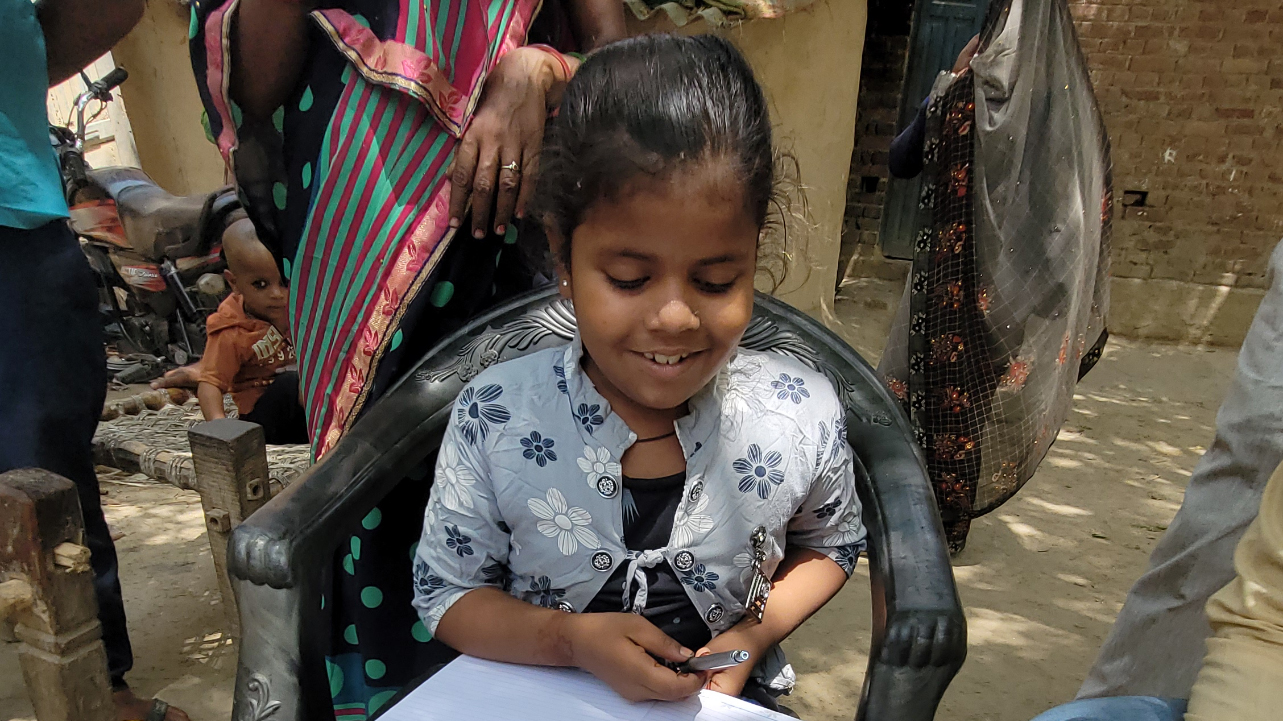 Mahak is happy that her learning level has not dropped while her school was closed during the pandemic. In fact, she advanced, thanks to the GoodWeave community facilitators, who sent Mahak daily homework through WhatsApp and checked on her frequently. As of December 2021, GoodWeave's Digital Learning Group activity has helped 11,238 children in India.
Now that her school is open again, Mahak proudly helps her classmates with their homework, and dreams of becoming a teacher or lawyer one day.
Photo credit: GoodWeave International