Maya: Amazed That She Can Actually Choose Her Future
December 30, 2016
Growing up in Ratanpur, Nepal, Maya watched as her father traded away her two older brothers. The boys were sent to work as servants to repay her father's gambling losses. As the last child remaining, Maya dreaded she'd be next.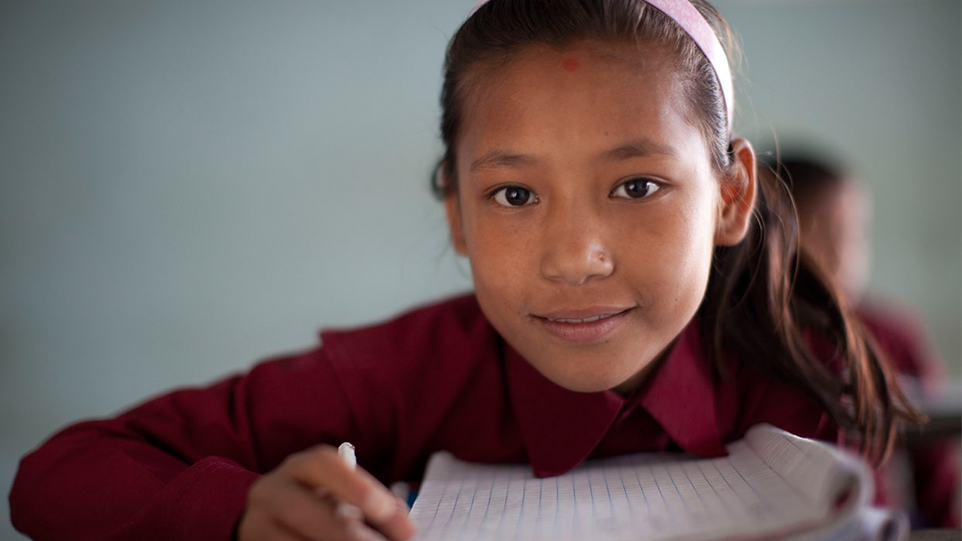 She watched as her father pawned everything he could sell to pay for his drinking and playing cards. She watched as he became a violent husband, forcing her mother to run away with another man. And then one day she watched as a labor broker came to the door to take her to Kathmandu, where she would weave carpets to pay off her father's latest loan. The price of her freedom? $34.
At the carpet factory, Maya suffered silently through taunts and beatings. She kept working despite stomachaches and fevers. She accepted that she would grow up illiterate, just like her vanished brothers.
Then, on February 28, 2012, Maya was found weaving by GoodWeave inspectors. The labor broker fought with the inspectors as they led Maya from the factory, and then cursed at Maya until she was out of sight and on her way to a GoodWeave rehabilitation center.
Today Maya is happy to have a safe home at the center and the opportunity to go to school. She is disciplined and diligent in her studies. Maya hasn't decided what she wants to be yet, but that's okay. She is amazed that she can actually choose her future.