New GoodWeave five-part series shares best practices for eliminating child labor in supply chains
June 28, 2021
WASHINGTON, June 28, 2021 – GoodWeave International has released its "Best Practice Series to Eliminate Child Labor in Global Supply Chains" as a resource during this International Year for the Elimination of Child Labor.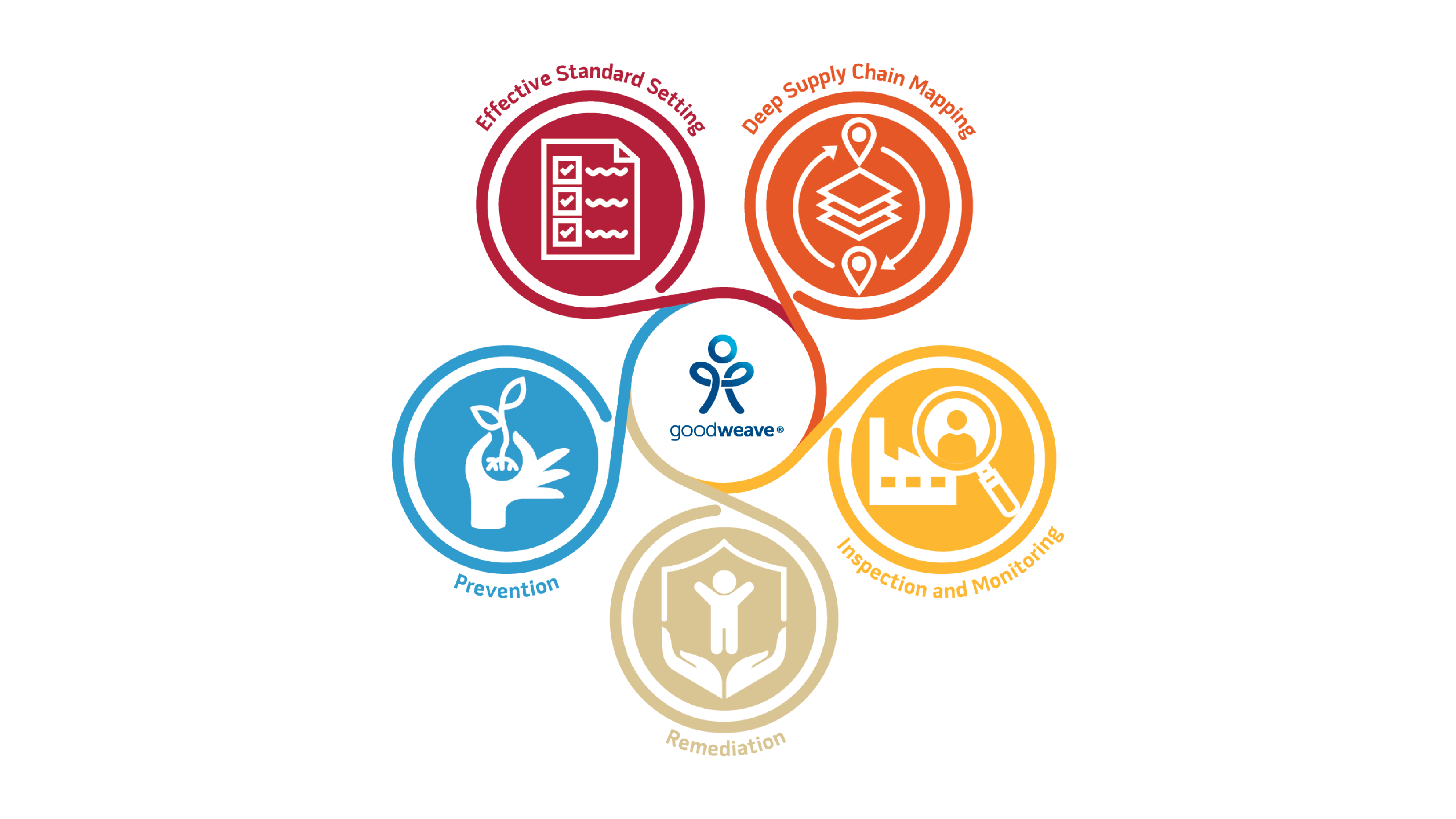 The five-part series explores how companies and nongovernmental organizations can combat child labor in supply chains and sectors where they work, and is based on GoodWeave's proven model.
"With child labor numbers increasing to 160 million in recent years according to a new report by the International Labor Organization and UNICEF, and heightened risk to vulnerable children because of the COVID-19 crisis, sharing this information is more important than ever," said Nina Smith, CEO of GoodWeave International. "To achieve our mission of stopping child labor permanently we must create partnerships and spur the uptake of our successful model in new sectors and geographies."
The GoodWeave System is a comprehensive, market-based approach that goes beyond simple prohibition to change cultural norms, protect children and families, and address the root causes of child labor. The series is based on five key components for eliminating child labor, and is informed by GoodWeave's extensive on-the-ground experience over 25+ years.
Download briefs on the five components for eliminating child labor: 
Learn more and download the full series of best practice briefs here. For questions about partnering and training, email capacitybuilding@goodweave.org.
About GoodWeave International
GoodWeave — a nonprofit organization founded in 1994 by Nobel laureate Kailash Satyarthi — is the leading institution working to stop child labor in global supply chains through a market-based system and holistic approach. We bring visibility to global supply chains; protect informal and marginalized workers; provide assurance that products are free of child, forced and bonded labor; and restore childhood to vulnerable children. Look for the GoodWeave® certification label on select products. 
Media Contact
Micaela Vivero
202-234-9050 ext. 306
PressUS@goodweave.org