New GoodWeave research project funded by Dutch government's Fund Against Child Labor (FBK) seeks to identify and remediate child labor in Bangladeshi garment supply chains
April 21, 2023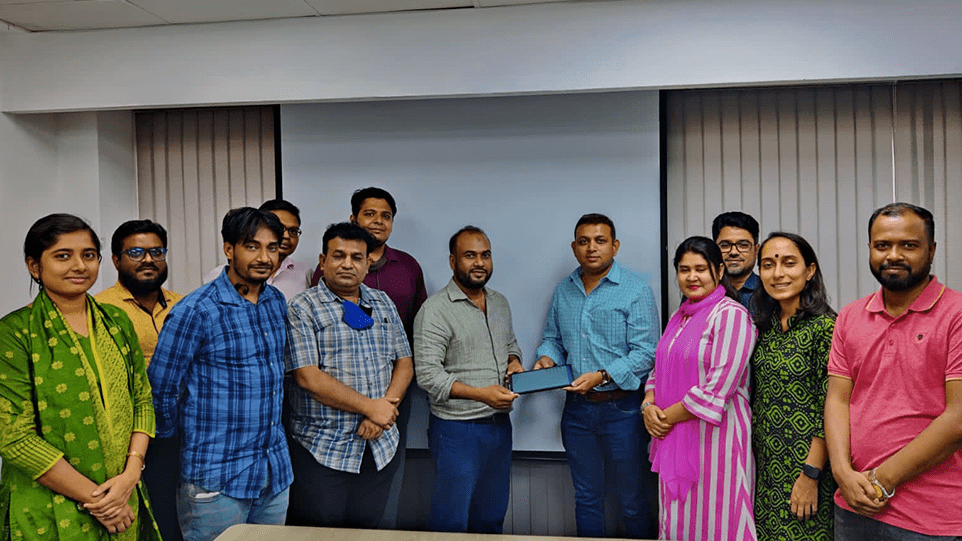 Caption: Bangladesh Labor Foundation staff and GoodWeave International participate in a training in preparation for launching community-based research.
With support from the Fund against Child Labor (FBK), which is part of the Netherlands Enterprise Agency (RVO), GoodWeave International launched a project in September 2022 entitled "Child Labor in Subcontracted Ready-Made Garment Supply Chains in Bangladesh: From impact assessment to holistic due diligence." Partnering with apparel brands C&A and Delta Galil, as well as the Bangladesh Labor Foundation, the goal is to research the presence, risk and root causes of child labor in subcontracted ready-made-garment (RMG) supply chains in Bangladesh.  
The first phase of this project will expand research in the RMG informal, subcontracted and upstream worksites. A combination of community-based research and supply chain assessments will identify and assess child labor in select worksites linked to participating brand partners.  
Based on findings and recommendations, the second phase of the project will build a holistic system based on GoodWeave's proven model and theory of change to implement remediation measures and sustain due diligence in Bangladeshi RMG value chains. The project runs through August 2026.

Photo credit: © Bangladesh Labor Foundation