Radhika: Back in school and learning the tools to become independent
May 31, 2022
Radhika, 14, lives in a home-based worker community in India that produces carpets. She liked school, but at the age of 12 had to drop out because her father – who worked in a factory in Delhi and was the only breadwinner in their family of five – could not pay private school fees when he lost his job because of the COVID-19 pandemic.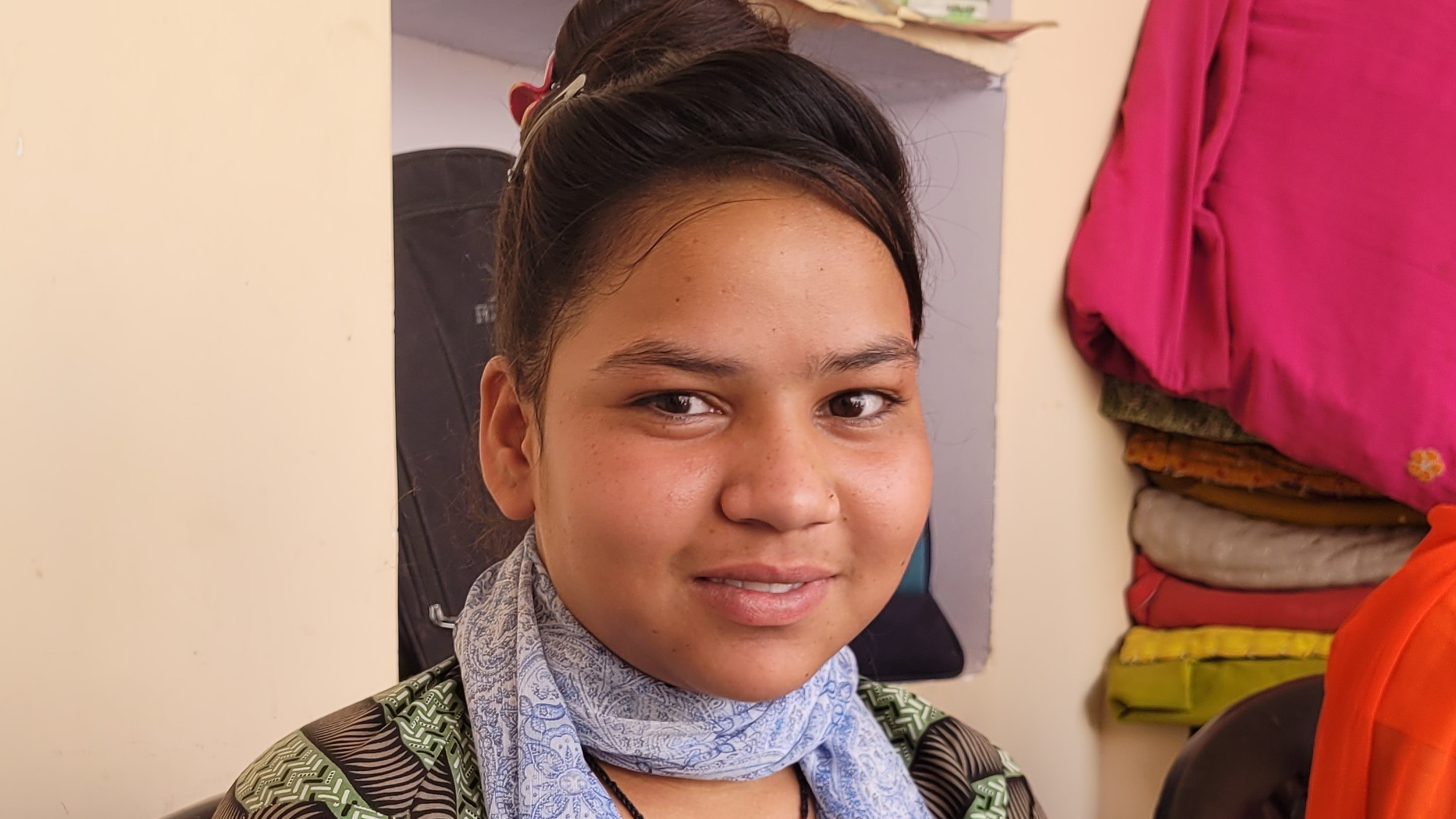 Photo caption: Rhadika at her village home. 
Luckily, Radhika's village is one of 55 GoodWeave Child Friendly Communities in India, and she was identified as an at-risk child by GoodWeave community facilitator, Seema, during a routine Learning Level Assessment.  
Seema encouraged Radhika to attend classes at GoodWeave's Motivation and Learning Camp (MLC) in her village. MLC's are designed to help children who are behind their age-appropriate learning levels to catch up and re-enter mainstream school. Radhika's interest in the classes was apparent and resulted in improved learning outcomes. Soon after, Radhika convinced her parents to re-enroll her and her sisters in the local government school.  
 Radhika says receiving an education is important for her and other girls' independence in the future. She wants to become a teacher or, maybe, a GoodWeave facilitator.  
Photo credit: © GoodWeave International