GoodWeave is partnering with Cadrys for its annual charity raffle. Enter to win this beautiful, handcrafted rug.
August 6, 2020
This year we've partnered with Cadrys—Australia's oldest and leading antique, classic and contemporary rug company—to raffle off a stunning rug to a GoodWeave supporter! Tickets are available for purchase through October 2, 2020.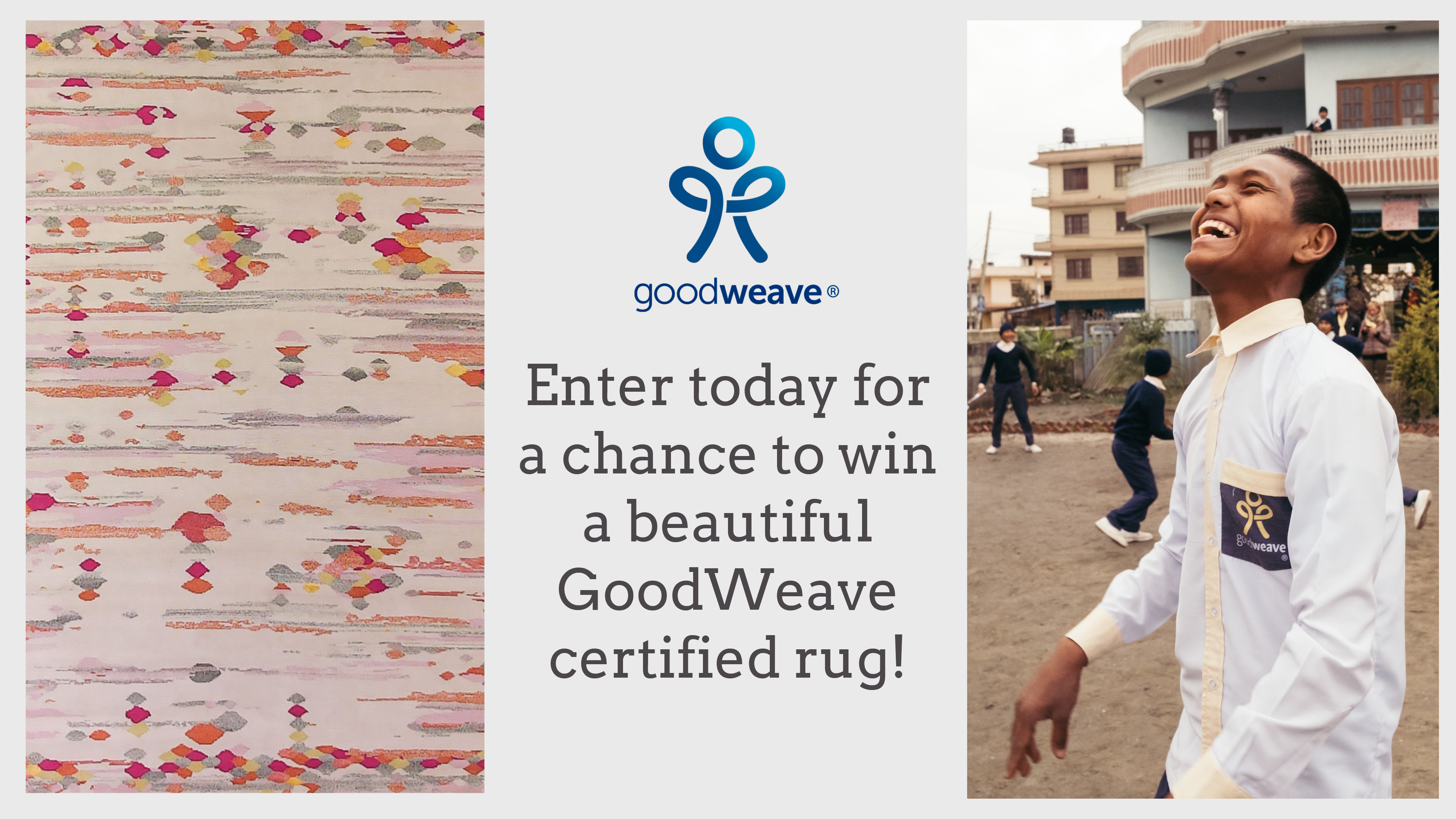 The prize rug, "Burst Design in Dusk", is made with Tibetan highland wool, Chinese silk and natural nettle, and is artisan-crafted in Nepal using 100 count Tibetan knot techniques. This 6'x9' rug represents "… energy and passion for life. … The patterns symbolize the paths we travel big and small. They represent endless beginnings," says designer Tammy Kanat.
This rug retails for $3,500 (US), but it can be yours for as little as $25.
All proceeds benefit GoodWeave's work to end child and forced labor, and strengthen weaving communities in Nepal and India which are especially vulnerable now during the COVID-19 pandemic. 
Raffle Purchase Levels:
$25        One Ticket
$50        Two Tickets
$100      Five Tickets (includes one extra!)
$500      25 Tickets (includes five extra!)
$1000   50 Tickets (includes 10 extra!)
Purchase raffle tickets here. 
Note, raffle ticket purchases are generally not tax-deductible. Please consult your tax advisor to determine whether your purchase is tax deductible in whole or in part.