GoodWeave is partnering with Loloi for its annual charity raffle. Enter to win this beautiful, handcrafted rug.
August 17, 2021
GoodWeave is partnering with Loloi — a family-run rug company, headquartered in Dallas — to raffle off a stunning rug to a GoodWeave supporter! Tickets are available for purchase through September 29, 2021 at 4:59 p.m. EDT.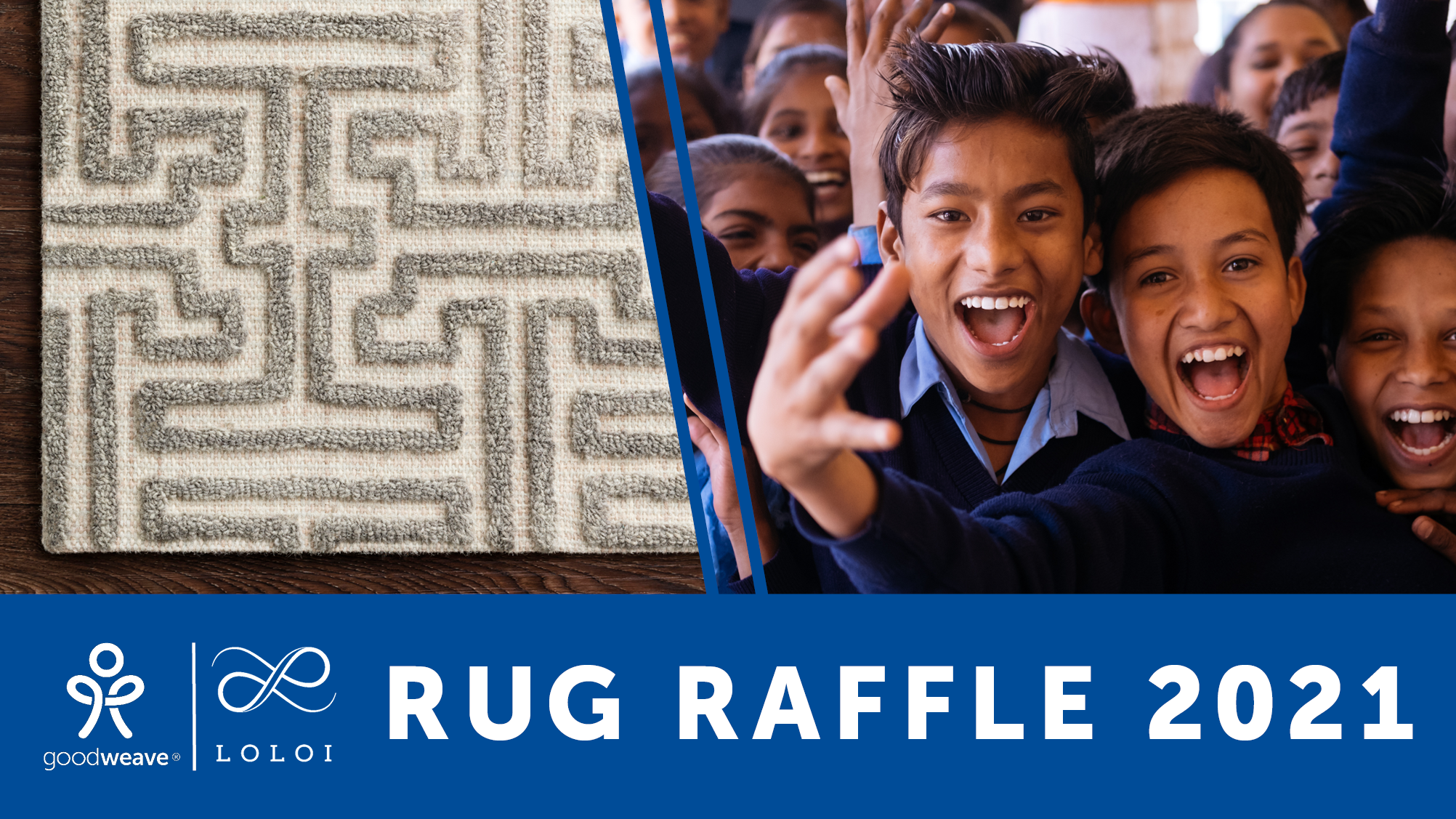 The lucky winner will receive the Stone and Sand rug, a 5×7 foot work of art, hand-tufted in India using 100% wool pile. The rug is GoodWeave certified, the best assurance that it was made free of child, forced and bonded labor, and it can be yours for as little as $25.
All proceeds benefit GoodWeave's work to end child labor and worker exploitation, as well as strengthen textile making communities in India and Nepal, that are especially vulnerable now because of the continuing COVID-19 pandemic. 
Raffle Purchase Levels:
$25        One Ticket
$50        Two Tickets
$100      Five Tickets (includes one extra!)
$500      25 Tickets (includes five extra!)
$1000   50 Tickets (includes 10 extra!)
Purchase raffle tickets here. 
Note, raffle ticket purchases are generally not tax-deductible. Please consult your tax advisor to determine whether your purchase is tax deductible in whole or in part.