Shilpa Nadhan and Shamarukh Mohiuddin join GoodWeave board of directors
July 27, 2023
WASHINGTON, July 27, 2023 – GoodWeave International, the leading global nonprofit organization working to end child, forced and bonded labor in global supply chains, has elected Shilpa Nadhan and Shamarukh Mohiuddin to its board of directors.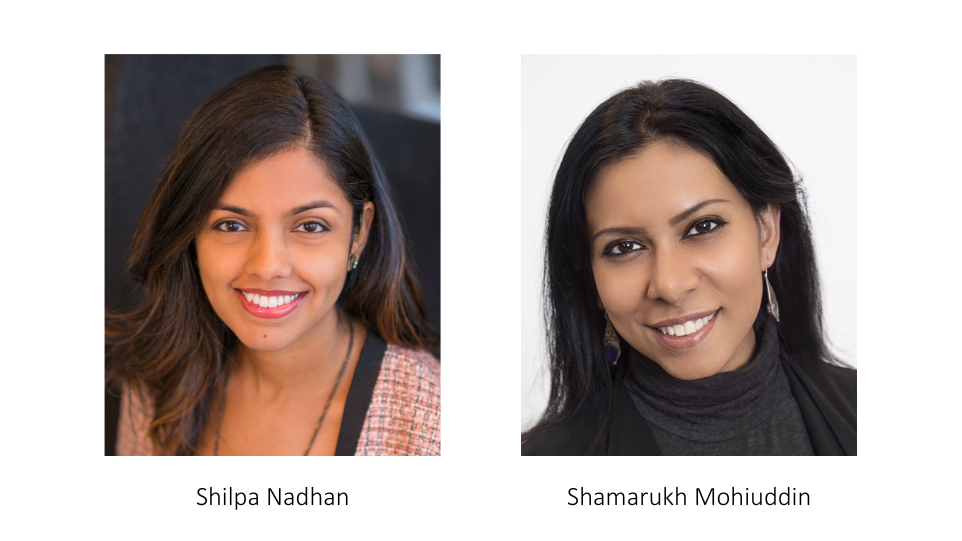 These key additions strengthen organizational expertise in South Asia and other regions of the world where child and forced labor are prevalent, as well as on issues related to GoodWeave's mission including human migration and trafficking, labor rights, women's empowerment, supply chains, ESG, social impact and international development.
"Shilpa and Shamarukh are inspiring, seasoned leaders, and I'm honored they are now part of GoodWeave's board of directors," said GoodWeave International CEO Nina Smith. "Together with our current board members, they will help us continue to strategically combat child labor in new industries and sectors, growing GoodWeave's influence and impact among our diverse stakeholders."
Nadhan, director of human rights policy on the Global Public Policy team at The Walt Disney Company, supports policy analysis, strategy development and external engagement for global human rights, international labor standards and supply chain efforts across Disney's businesses. As part of her work, she collaborates with intergovernmental organizations, NGOs, civil society and industry associations to learn, identify and mitigate human rights risks. Prior to joining Disney, she held positions at Marriott International, the International Organization for Migration (IOM), International Rescue Committee, and the U.S. Institute for Peace.
"I am thrilled and excited to be joining the GoodWeave International board," said Nadhan. "I've watched their tremendous impact over the years in preventing and eliminating child labor across a number of industries. Through their unique expertise and innovative approach they've been able to galvanize everyone from community monitors to brands to consumers to stop child labor in global supply chains."
Mohiuddin is a principal at global consulting firm Nathan Associates, a Cadmus company, and director of social impact at University Press Limited, a leading publishing firm in South Asia. She is an expert in catalyzing cross-sector partnerships for international development and equipping businesses to be drivers and advocates for inclusive and sustainable growth. Previously, she served as director of economic empowerment at the U.S. Chamber of Commerce Foundation where she coordinated the efforts of global companies on social impact and ESG efforts. Other previous roles include serving as executive director of the U.S. Bangladesh Advisory Council and as director at Fontheim International.
"I am honored to join the distinguished members of the board at Goodweave International to help the organization further scale its important work solving one of the toughest global challenges – safeguarding the rights of vulnerable children," said Mohiuddin. "Goodweave was internationally recognized as a pioneer in addressing human rights violations in the manufacturing process long before supply chain transparency became a movement. I look forward to helping the organization further deepen its impact."
Read more about GoodWeave's board of directors.
About GoodWeave International
GoodWeave — a nonprofit organization founded in 1994 by Nobel Peace Prize laureate Kailash Satyarthi — is the leading international institution working to stop child labor in global supply chains through a market-based system and holistic approach. GoodWeave partners with companies and local producer communities to bring visibility to hidden supply chains; protect workers' rights; provide assurance that products are free of child, forced and bonded labor; and restore childhoods. Look for the GoodWeave® certification label on rug and home textile products.
Contact:
Micaela Vivero
Office: 202-234-9050 ext. 306
micaela@goodweave.org