Sumitra: Her personal tragedy inspires dreams of caregiving
May 25, 2020
When Sumitra's family moved from their village in Southern Nepal to the capital Kathmandu looking for a better opportunity, she had to drop out of school. Eventually both her parents and her sister found work as carpet weavers.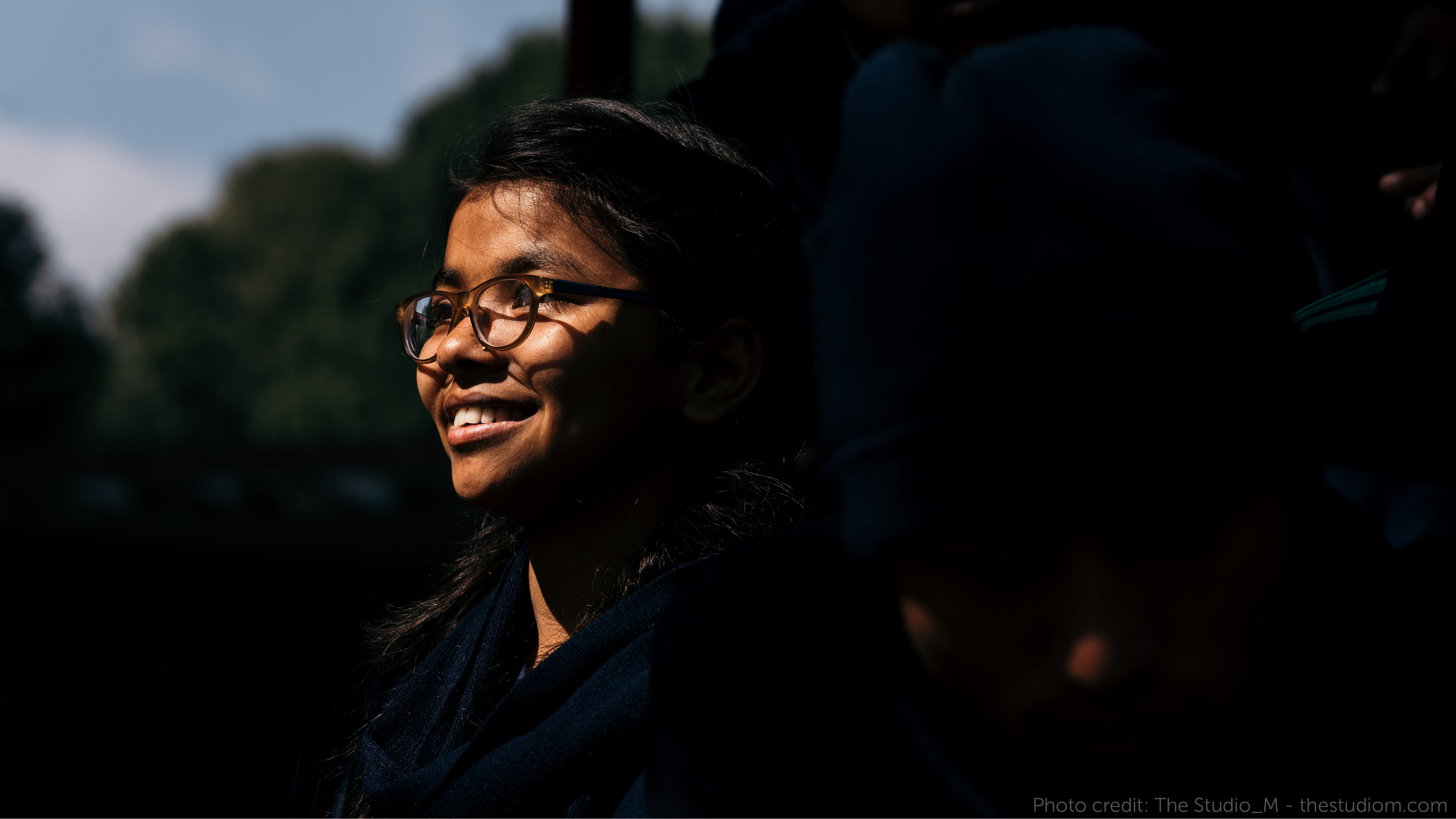 Her parents wanted to enroll her in a school near the factory, but they were unable to bear the cost of admission and other educational expenses. So instead of going to school, Sumitra began to do some household work, and soon, she was weaving alongside her relatives in the factory.
On January 5, 2014, GoodWeave inspectors found Sumitra. In each context, GoodWeave social workers try to identify the best path forward, and engage the child and their family in that discussion as appropriate. Sumitra was happy to stay at GoodWeave's home for rescued children because she could focus entirely on her education and she was fully aware of the importance of it.
Sumitra graduated from GoodWeave's educational program and was reunited with her relatives in April 2016. But GoodWeave's work doesn't end there. Our social work team continue to check on the child's adjustment and ensure their welfare. Our work is rooted in relationships and deep trust with our most important constituent: the child.
During a follow-up visit, we discovered that Sumitra was having some troubles at home because her father had passed away from tuberculosis and her mother had migrated to a Gulf country—like so many Nepalese desperate to earn a living. So, with her mother's consent, GoodWeave filed the necessary legal paperwork and she returned to our care.
In spring 2017, GoodWeave enrolled Sumitra in the sixth grade at the Laboratory Higher Education School. Motivated by the fact that her father died of a treatable disease, Sumitra wants to become a nurse. Her father contracted his illness while working in a carpet factory, where conditions can be ripe for the spread of this lung infection. During a recent visit with GoodWeave CEO Nina Smith, Sumitra enthusiastically shared that her role model is Florence Nightingale, and that she wants to join a nursing program as soon as she is eligible. Her positive attitude and hard work are inspiring.