Tila: From a Loom To a Classroom—As a Teacher
March 16, 2017
Tila was raised in the village of Gloche, in Nepal's Sindhupalchowk district. Like so many children who end up working in Nepalese carpet factories, her family history is marked by tragedy. In Tila's case, it took the form of an alcoholic and abusive father who would regularly beat her, her mother, and her three siblings.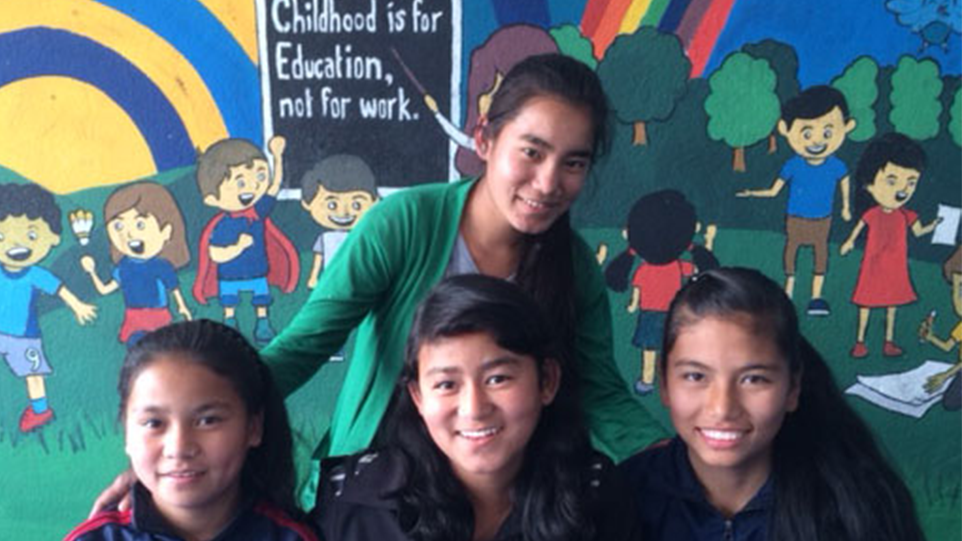 When Tila's mother could no longer endure such abuse, she left the family altogether. In 2006, Tila and two of her sisters were taken to Kathmandu, where they believed they were being placed in the care of a relative. In fact, they were entering into a new life of servitude at a local carpet factory. At the time that she left school, Tila was in the first grade.
For three months, she worked 11-hour days struggling to learn how to weave carpets. Her youth made the task enormously difficult, and she was beaten more than once for working too slowly. Then, on November 30th, 2006, a GoodWeave inspector discovered Tila at her loom during a factory inspection. She was immediately removed from the premises and brought to Hamro Ghar, our rehabilitation center and educational facility for rescued children in Nepal.
Tila immediately revealed herself to be a hard-working and disciplined student, smoothly transitioning from her early, informal education at Hamro Ghar to secondary school—where she is now a 12th grader who excels at sports as well as at her studies. While she completes school, Tila also works at Hamro Ghar as an assistant caretaker. She values the independence and work experience that her part-time employment brings, she says. But even more than that, she's grateful to be in a position to help children who have also managed to escape a life of servitude.
Today, Tila—who is frequently named by the children of Hamro Ghar as a favorite caretaker—aspires to be a social worker. Earlier this year, as her father entered the final stages of tuberculosis, she illustrated her dedication to ideals of caring and compassion by being at his side and taking care of him before he died. For Tila, such caring and compassion aren't just ideals to aspire to; they're active, animating forces in her daily life.