We cannot let COVID-19 undo gains in fight to end child labor
November 30, 2020
Coronavirus has decimated earnings for workers at the bottom of global supply chains
This op-ed by GoodWeave CEO Nina Smith first appeared on Thomson Reuters Foundation News on Nov. 30, 2020.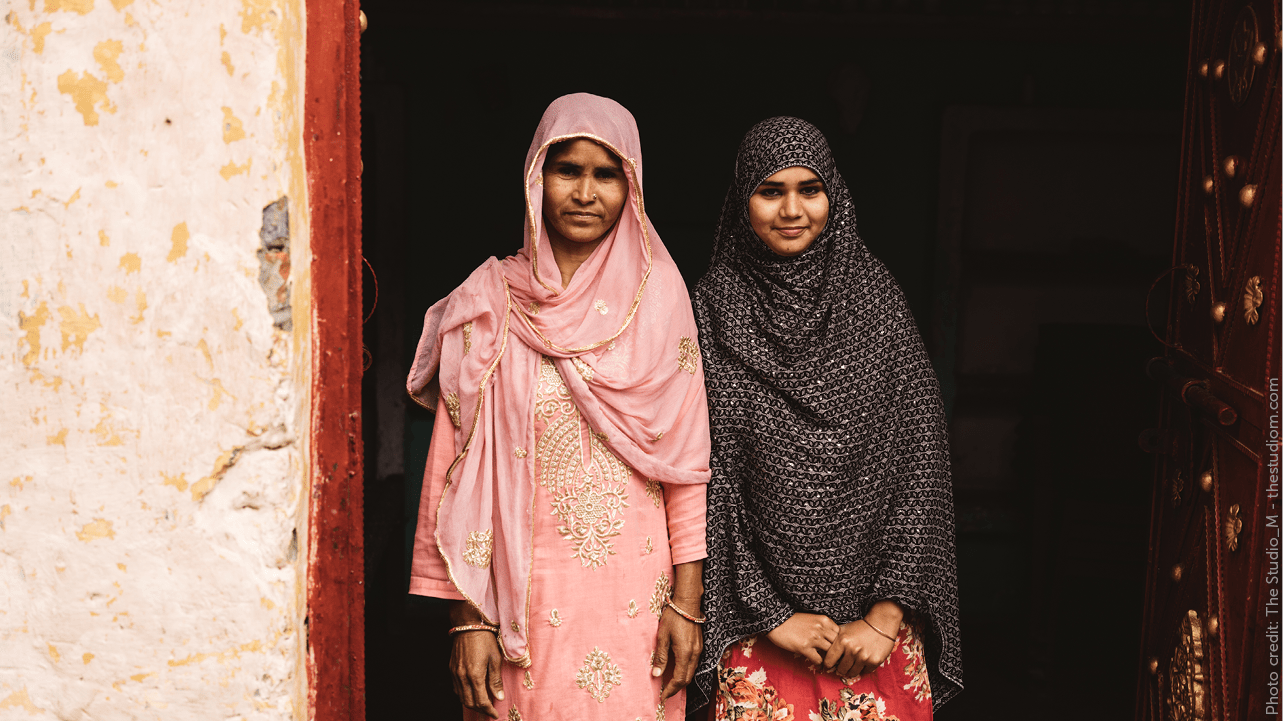 Days before the COVID-19 pandemic consumed the world, I arrived in a dusty village near the ancient city of Meerut, located about 60 miles northwest of New Delhi. Outside a small hut in a gated courtyard I met a 13-year-old girl, Muskaan, and her mother, Afsana. Afsana was hand-beading piecework jewelry likely destined for a European retailer, the family's primary income source.
Theirs was one of our success stories. Muskaan was working as a child laborer when my organization, GoodWeave International initiated our Child Friendly Community program in her village. One of our community facilitators helped to enroll her in school and soon her parents saw the benefits. She hopes to be the first literate person in her family.  
Child Friendly Communities bring rights and visibility to hidden workers, and ensure children are in school and not working for pennies to make the goods we purchase in the West. Similar efforts by NGOs and other stakeholders have helped to reduce child labor by 40% over the past 20 years, from 240 million down to 152 million. When I left Muskaan's village to fly home to the U.S., those hard-won humanitarian gains were suddenly imperiled. COVID-19 was unleashed, and governments were scrambling to control infection rates with national lockdowns. Retail stores shuttered, people isolated in their homes, consumers stopped buying, factories closed, and the orders flowing to workers like Muskaan's parents evaporated.
We all witnessed the catastrophic images. Millions of migrant workers flooded the roads across Northern India to walk hundreds of kilometers home, as public transport was closed by government mandate. They could not pay for food and shelter without work, and a humanitarian crisis arose.
Our new report, "Hidden and Vulnerable: The Impact of COVID-19 on Child, Forced and Bonded Labor," details what happened after those chaotic early weeks of the pandemic to workers at the bottom of global supply chains. Data collected directly from informal workers in India and Nepal paint a startling picture: incomes of the most impoverished workers have declined precipitously or completely vanished; conditions of forced labor are on the rise with nearly 1 in 4 workers surveyed owing debt of at least three months' salary to labor brokers and employers; 100% of workers' children are out of school and some are now entering the workforce to help families meet their most basic needs for food and shelter.
Read the rest of the op-ed on Thomson Reuters Foundation News