Deadline Extended – Feedback on the Standard can be submitted through Friday, January 11, 2019
December 3, 2018
Deadline Extended – Feedback on the Standard can be submitted through Friday, January 11, 2019.
GoodWeave is field testing the applicability of the existing GoodWeave Standard principles and requirements in new sectors including apparel and textile supply chains, with a specific focus on informal home-based production. As part of this standard development process, we welcome feedback from all interested parties on the draft standard.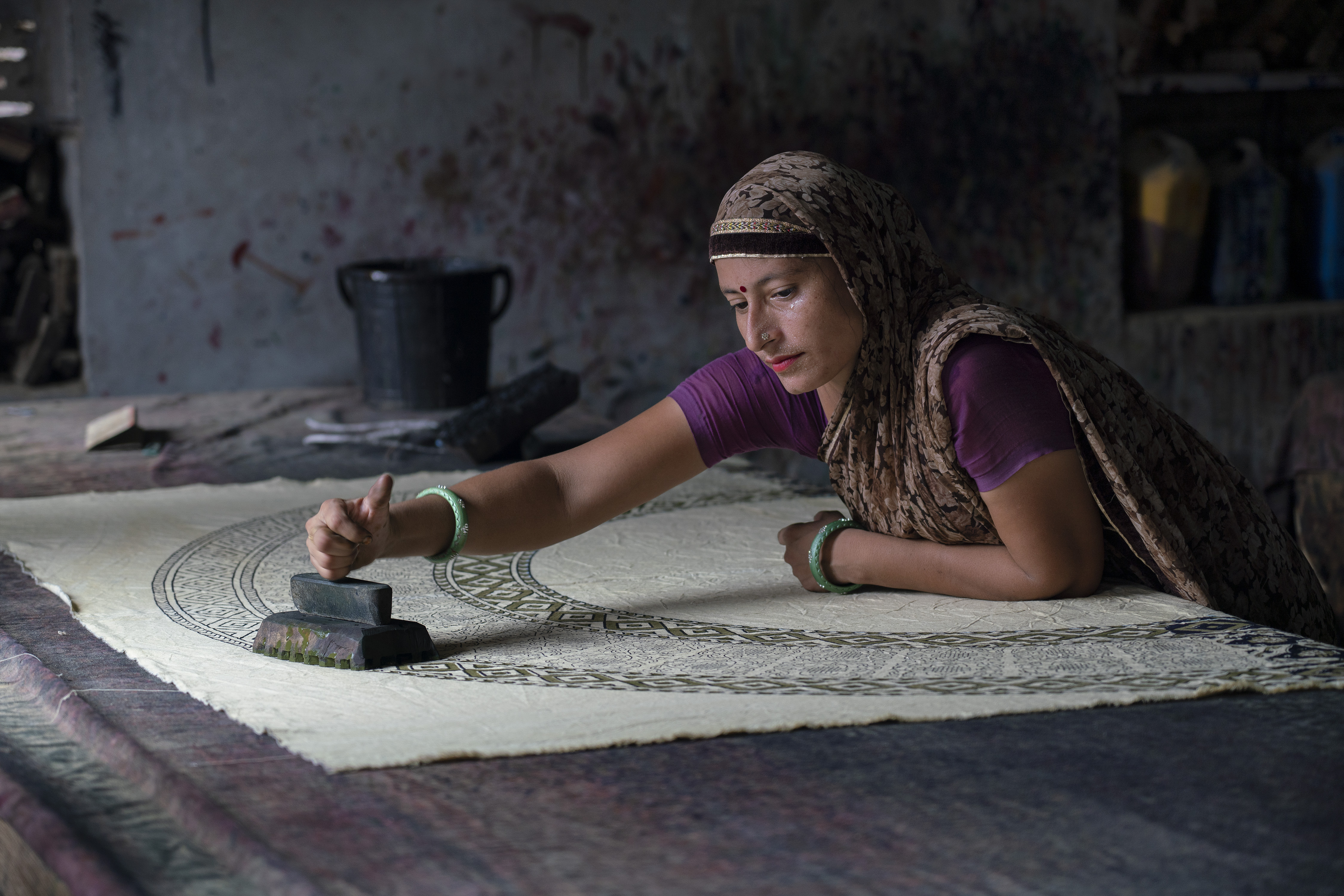 GoodWeave's project is a two-year pilot in northern India to establish and test a new sourcing system, which will tackle child and forced labor in informal apparel, fashion jewelry and home textiles supply chains, especially at the homeworker level. The approach establishes and monitors strict labor standards and requires suppliers to meet these requirements at all tiers of production down to home workers. GoodWeave will also work closely with communities to offer child protection and educational opportunities. The pilot includes apparel and textile producers in five communities reaching and supporting 7,500 homeworkers and 6,000 children.
While there are a wide range of efforts to improve conditions, and prevent child labor in apparel or home textiles factories, most do not reach the significant worker abuses in subcontracted, decentralized tiers, including the homeworkers making garments, fashion jewelry, and home textiles. GoodWeave's approach is designed to avoid duplicating the work of others by focusing on filling gaps in the coverage of existing compliance standards, predominantly with informal workers in these decentralized and subcontracted tiers of production.
Adapted from GoodWeave's Generic International Standard for Rug Producers Version 3.0[1], GoodWeave developed a new sector Standard in 2016 and submitted it for two rounds of public consultation in 2017. Based on all input received and the results of the field testing, the draft Standards has now been reviewed and restructured. A guidance document was also developed, to support the Standard's implementation.
As part of this standard development process, all interested parties are invited to take part in public consultation. Below, you will find an overview on this work, which includes project timelines as well as a summary of changes incorporated into the draft Standard as a result of stakeholder feedback. The full text of the new, adapted Standard is also available below, as well as the Guidance Document, and the consolidated report of all comments collected during the second consultation period. Feedback on the Standard can be submitted through January 4th, 2019.
Read all info about the New Sectors Standard
Download the Draft New Sector Standard
Download the Guidance Document
Synopsis of the Second Public Consultation Results
Synopsis of the First Public Consultation Results
Please note that there are no proposed changes to the existing GoodWeave Standard for Rug Producers in this consultation.
Feedback will be considered by the GoodWeave Standards Committee in preparing the final draft of the Standard. Please contact standards@GoodWeave.org if you have any questions about the new draft Standard or consultation process.
LEARN MORE:
---
HOW TO ENGAGE:
---